---
Venue Paris 2015
C&IT's guide to the best venues in the French capital, Paris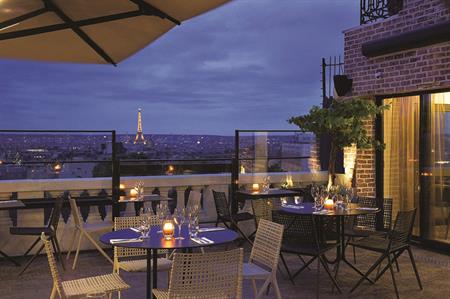 C&IT showcases a selection of new or renovated spaces in Paris with links to anthropology, fashion, sport, surrealism and art.

Renovations are afoot at some iconic properties in Paris, while several new hotels and venues are in the pipeline.

Paris offers a wide choice of event spaces capable of hosting large meetings in a variety of configurations.

From rooftop bars and top-floor terraces to underground tunnels and cellars, the choice of event spaces in Paris is diverse.

Paris has added to its select offering of palace-status hotels that provide exquisite dining options and opulent accommodation.

Gourmet-themed treasure hunts, a chance to learn a Michelin-starred chef's secrets and a 'laboratory for haute cuisine' are all en route in Paris.
Five venues that encapsulate the essence of the capital, with designs ranging from discreetly opulent to contemporary and edgy.