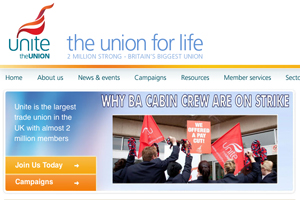 World Events group operations director Andy Tattersall said several groups - each comprising 30-50 delegates - had been affected by the strikes.
Iceland, Venice and Johannesburg are among the destinations involved, and the agency's travel department made alternative arrangements for affected groups.
"While we are avoiding placing bookings with BA on the dates that are due to be affected by strikes, we will continue to consider it for other bookings in future," said Tattersall.
Grass Roots aviation group project manager Samantha Rochester said agency staff working on an event in Beijing for a healthcare client switched from BA to Air China to avoid being caught up in the strike.
Rochester said some Grass Roots staff had booked Virgin in preference to BA for flights to New York, and the agency was wary of planned strike action next month.
"It can be hard to avoid booking BA as it does often have the airport slots and routes required, but we have found that where there is an alternative, people are trying to secure it," she said.
P&MM Travel director of events Chris Clarke said few of the agency's events had been badly affected, but it was concerned strike action would cause major disruption if it continued.
"We have a number of clients that are very loyal to BA and even they are starting to consider the alternatives more closely," said Clarke. "The people who voted for strike action have seriously misjudged the mood of the country, and corporates and agencies will eventually switch to avoid the possibility of problems. Once BA's clients are lost, they will be difficult to get back because other airlines are certain to court more of the C&I market share at BA's expense."
BA chief executive Willie Walsh said in a statement that the carrier would fly more than 75% of its passengers between tomorrow and 30 March despite the planned strike action.
"The vast majority of BA staff are pulling together to serve our customers and keep our flag flying," said Walsh. "At the same time, I feel really sorry for those customers whose plans have been ruined by Unite's action."
Unite joint general secretaries Derek Simpson and Tony Woodley have today stated in a message to Unite BA cabin crew that: "We are working day and night to find a way to reach a decent agreement with BA to bring this dispute to a speedy resolution. However, there is no reason to anticipate that we will secure such an agreement before the second scheduled strike action, that runs for four days from Saturday. It is vital that you show your continued commitment to our cause and to gain the respect from your employer by supporting this strike."
Have you registered with us yet?
Register now to enjoy more articles
and free email bulletins.
Register now
Already registered?
Sign in