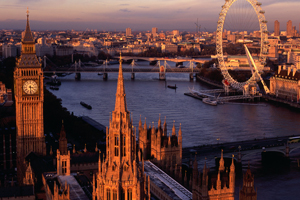 The budget included a commitment to reduce government departments' carbon emissions by at least 30 per cent by 2020.
COI director of live events Simon Hughes said: "This fits into a much broader plan but we have already started, in the briefing process, raising the issue of carbon reduction and offsetting as a way of highlighting that in five years we will be much more thoughtful about those issues. We have already started this process so it will focus people's minds on the impact of carbon."
The budget announcement also included an £8 per tonne increase in the standard rate of landfill tax on 1 April 2014, to encourage alternatives to landfill.
Hughes added: "Reusing and sourcing things that can be biodegradable will become far more important."
The COI already aims to recycle delegate badges as a matter of course and no plastic bags are allowed at government events, he added.
Budget announcements also included the creation of a green investment bank that will support private investment in low-carbon infrastructure projects, plus plans to halve the rate of company car tax for ultra-low carbon cars.
Sustainable Events managing director Fiona Pelham said: "This is raising the profile of how important carbon is and should also raise the profile of how the events industry approaches carbon - it is a key issue. I'm sure this will be the first of many initiatives."
Seventeen Events managing director Andrew Williams said: "Seventeen welcomes the announcement of the green investment bank, in particular the focus on low-carbon transport schemes. As many studies have confirmed, guest transport is a large contributory factor towards the sustainability of an event, so any measures that address this can only be positive. However, if the Government is serious about a move to a low-carbon economy, their levels of green investment will need to be ramped up."
The Government also promised to provide targeted support for businesses as the economy recovers, including:
Support for business start-ups, and small growing businesses through a temporary increase in small business rate relief
The continuation of 'time to pay' facility to allow businesses more time to pay their tax bills
Doubling the annual investment allowance to £100,000, allowing more capital expenditure to be offset against taxable profits
Anew small business credit adjudicator with powers of enforcement to ensure that small businesses have access to the finance they need and are fairly treated when applying for loans
Have you registered with us yet?
Register now to enjoy more articles
and free email bulletins.
Register now
Already registered?
Sign in