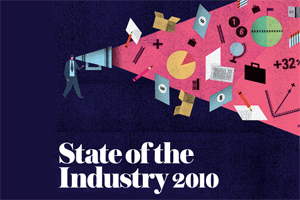 UK okay?
With public perception and budget cuts topping the list of challenges that faced the event industry in 2009, it's no surprise that corporates shunned overseas travel and staged their events on home turf. Around 47% of corporates interviewed said their company imposed overseas travel restrictions in 2009, and a whopping 83% of the events organised by corporate respondents were held in the UK.
Santander, Samsung Electronics and Sweet & Maxwell were among the brands that held all their events in the UK in 2009, while one manufacturing client put it simply: "We stayed 'at home' in our offices/factories".
London was by far the most popular UK destination - 60% of corporates said the capital was the city they most used in 2009.
Long-haul off the radar
DBMT managing director David Bottrill says that long-haul destinations were hardest hit as clients didn't want to be seen to be travelling to glamorous destinations while at the same time making redundancies. "Where we had already contracted to use long-haul destinations, they were cancelled and replaced by short-haul destinations," he says.
Next-door neighbour France was by far the most popular overseas destination among corporate event planners. W&O Events business development director Ioana Jago says that for meetings and conferences, the classics such as Paris and Berlin continued to be popular, but adds: "We still had some quite exciting destinations come up on the incentive side, such as Capri, Buenos Aries and Rio de Janeiro."
The outlook for 2010
UK cities will continue to reap the benefits of corporate travel bans in 2010 as more events stay based at home. British Airways events and communications manager Fidelma Horan says: "We are still restricted in budget and all of the events that we do will be in the UK. We will be doing staff events on site at our offices."
Europe will get the lion's share of overseas business from the UK this year, with agencies voting Spain as the destination they most expect to use in 2010. However, the World Cup looks set to give South Africa - voted the second most popular destination for 2010 - a boost.
Euro RSCG Skybridge managing director Paul Stoddart says: "I don't think the long-haul incentive market will get any worse than it was in 2009, but it's not going to recover to pre-recession levels for a while yet. Clients want to stay in the UK or go short haul."
However, if the pound continues to remain weak against the Euro, DBMT's Bottrill says it could encourage clients to start considering long-haul again. "Going long-haul can mean better value for money. It's cheaper to go to Asia at the moment than it is to take a group to Europe for the weekend," he says.
Have you registered with us yet?
Register now to enjoy more articles
and free email bulletins.
Register now
Already registered?
Sign in