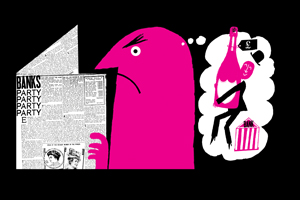 Corporates may be used to being leaned on by those who sign off their budgets to prove the contribution that their events will make to the company. But as the bleak economic picture continues, corporate event planners have had the additional challenge of proving the worth of their events to third parties.
Even if corporate event planners can show the ROI of an event to their boss, they now must consider how the event looks to the outside world. More than 32% of agencies surveyed by C&IT say that proving the value of events will be one of the big challenges for 2010 and 18.2% of respondents singled out perception as vital.
Positioning events as a crucial element of companies' marketing strategies is one of the key ways that corporates and agencies are successfully justifying events. Euro RSCG Skybridge managing director Paul Stoddart says: "We have to position events as an essential part of the marketing mix and ensure that brand-owners view events as crucial."
The fear that corporate events will be viewed negatively has led to the cancellation of particular types of event. The majority of agencies - 85.5% - had cancelled events on their books last year. On average, each agency reported about six cancellations in 2009.
Parties, hospitality and incentives have been cut from events programmes across all industry sectors. It is strict business communications meetings that are the most likely to receive budget approval. Grass Roots Eventcom managing director Nick Bender says the business content of overt hospitality is under intense scrutiny. "With hospitality events, clients are treading gently and carefully," he says.
First Protocol director Ed Stanger agrees that parties have fallen prey to the recession, but meetings and conferences have survived. However, he says that companies are increasingly using the relationship-building properties of events and this is reflected in the origin of budgets. "A lot of the meetings we handle are treated as different budget items to marketing and communications," says Stanger. "They're seen more as investor relations."
But has the recession forever engrained the fear of perception into corporate hearts? Sledge chief executive Nic Cooper believes that the perception of being a waste of money may have extinguished certain kinds of events. "Some types of brand experiences might not be seen again because they were largely acts of vanity," he says.
However, many agencies agree that it is only a matter of time before perception fears ease. DRP Group managing director Dale Parmenter feels it will only linger as long as the downturn: "As unemployment subsides and companies recruit, we will have a feel-good factor and clients will revisit recognition events."
Have you registered with us yet?
Register now to enjoy more articles
and free email bulletins.
Register now
Already registered?
Sign in