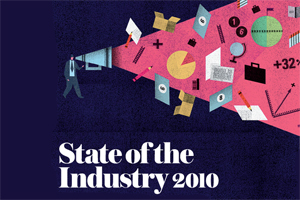 In a new landscape where corporate event planners' bosses will not part with cash for events unless they can prove the financial benefits to their companies, more clients than ever are asking their agencies to help them measure ROI. However, although the proportion of clients that ask agencies to analyse ROI has reached an all-time high, it is still only amounts to just over a quarter (25.7%) of clients that seek this data.
So how are corporates persuading their colleagues who hold the cash to sign off event budgets if they have no idea of their financial success? It could be that they are carrying out an ROI analysis, but keeping it in-house rather than giving the commercially sensitive information to agencies. DBMT managing director David Bottrill reports that his clients do not ask him for ROI measurements: "They may well do an internal analysis, but we haven't been asked to demonstrate ROI on the events side," he says. "Clients tend to do their own ROI and tell us what budget they have."
Or, it could be that corporates view events as part of a wider marketing strategy that is evaluated at a higher level than on an event-by-event basis. Zurich head of events Jacqui Davies says: "ROI for events is important, but it's about maintaining the profile of the brand and everything is taken into account for that."
But in some cases, clients may get away without investigating the value of their events, according to Banks Sadler chief executive Leigh Jagger. "There are some corporates who have not delved into ROI at all yet," she says.
ROI - THE CASE FOR ...
BROTHER UK
Jo Eckett, events manager
We look at our events from a sales and marketing perspective. The bottom line is that our activity must increase sales. So the question we ask is, 'What have we got to show for it?' The leads that we generate from events need to be converted into sales.
JACK MORTON WORLDWIDE
Julian Pullan, executive vice-president
We have developed a methodology for measuring the value of events in different ways, and not necessarily in purely financial terms. But there is reluctance among some clients to do the work. It's amazing how few clients want to go through the pain of measurement.
RPM
Ian Irving, director of corporate
Of course you can measure ROI in the internal events arena - don't just do your event for the sake of it. When you build your event you use the right tools, so you can monitor preand postcommunications. What's the point of spending £500k if you don't measure its impact?
FREQUENCY TELECOM
Stephen Donovan, director of marketing
ROI is always debated. Everyone has their own formula for it. How we term an event a success is if we have achieved our objectives and it has generated us more revenue. But then there are more intangible results that we look for too, like the way people feel about the brand.
ROI THE CHALLENGES ...
TRO
Rob Allen, chief executive
There has been big interest in ROI, but I'm not sure everyone is cut out to deal with it. We cannot do it for everything, particularly where feedback is qualitative, as well as quantitative. It works well in the consumer sector, but it is less clear in business-to-business events.
EURO RSCG SKYBRIDGE
Paul Stoddart, managing director
We deal with client programmes that are more than just events. It's difficult to identify an ROI metric for any particular event. Trying to convince level-headed sales and marketing people that the event contributed to the success of the campaign is difficult.
W&O
Paul Bowie, managing director
I agree that if events were more measurable, we would have more ammunition to argue our case. Two clients have told me they are 100% behind incentives as they know they work. But that's different from saying, 'I've got the numbers to show that they work'.
THE CO-OPERATIVE GROUP
Paul Casement, head of sports and events
It's difficult to measure the financial ROI on every individual event. It's easier to measure the impact of the wider marketing strategy into which a single event fits. The approach that I have always taken to events is viewing them as one part of a bigger picture.
Have you registered with us yet?
Register now to enjoy more articles
and free email bulletins.
Register now
Already registered?
Sign in