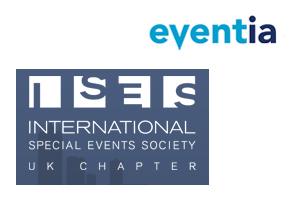 In response to a poll on C&IT's website, 73% of respondents answered 'No' to the question: 'Are you getting value for money from your event industry association membership?'
AOK Events managing director Alex Hewitt said the agency was a member of ISES from 2008 to 2009, but decided not to renew membership. "Essentially, all it provided was inter-agency networking evenings which rarely presented the opportunity to meet new suppliers, let alone corporate buyers," he said.
DBMT managing director David Bottrill said he had not renewed the agency's membership of Eventia because it was not providing value for money. "We felt we could benefit from what Eventia offers us by paying individually to enter awards and attend training, so we decided to use the money we saved on membership differently to get a better return," he said.
Adding Value founding partner Randle Stonier also confirmed his agency was reconsidering its Eventia membership because he felt it had failed to protect the interests of members, promote their causes and provide sufficient education.
ISES UK vice-president communications Mike Fletcher said the board had now established a strategy to ensure members received greater benefits. "This year's board has enabled significant improvements to networking events, and we have collaborated with other organisations to bring buyers to events for our members," he said.
Eventia chief executive Izania Downie said the association offered regular free events for members, lobbied government, and represented its members' interests to third parties including BT, whose procurement process Eventia criticised last year.
"This year, we have retained our 2009 fee levels," she said. "You get out of associations what you put into them. Part of that is being actively involved in networking events and peer-to-peer work in issues that affect the industry."
Have you registered with us yet?
Register now to enjoy more articles
and free email bulletins.
Register now
Already registered?
Sign in