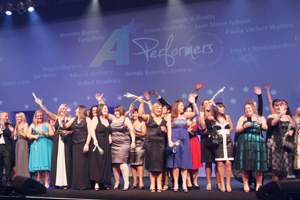 Pre-event planning: Thomas Cook Group has hired DRP Group to run its staff conference for the past seven years. Group destination management chief executive, Pete Constanti, says: "We have a long-standing relationship with DRP, but it doesn't mean exclusivity. For this particular event, with what we wanted to do in terms of scale and the short time in which we wanted to do it, there was no doubt in my mind that it was the only agency for the job."
DRP was, in this case, awarded the business without a pitch due to its extensive experience with running the event in the past and its depth of resources, adds Constanti.
Thomas Cook chose Tenerife because it is an important market to the travel company - of all the UK leisure visitors to the island, half travel with Thomas Cook. Tenerife's tourism industry and authorities were so keen to host Thomas Cook that they banded together to provide substantial sponsorship for the event.
DRP created an online registration system through which every delegate answered questions including their destination knowledge and understanding of Thomas Cook's business objectives. "Their responses helped us shape the conference content and post-event evaluation," says DRP managing director Dale Parmenter. Delegates also booked their flights as part of the online registration process.
Objectives: Thomas Cook wanted to update its staff's product knowledge about Tenerife, review the group's financial performance and the business objectives it set for year to the end of September 2009 and share its strategic objectives for the coming year at the conference. "A number of people at the event are customer-focused and we wanted to get them ahead on the product," says Constanti.
The group also wanted to educate its airline's staff about carbon-emission reduction initiatives and share progress made by the charitable Thomas Cook Foundation, launched about ten months previously.
Parmenter adds that his client wanted to recognise its employees' hard work and celebrate their success, as well as preview its upcoming sales campaign.
Challenges: The main challenge for DRP and Thomas Cook was organising the largest event in group's calendar in just two months. As part of this, the agency had to source a lot of large Christmas trees on the island, and the decorations to adorn them, as an essential prop for an evening event, which Parmenter says wasn't easy.
The weather in December, although warmer than the UK, can be changeable and because one of the big evening events with a fireworks show was to be held outdoors, DRP had to mastermind a foul-weather contingency plan.
Solution: The agency worked on delivering two back-to-back events, each accommodating roughly half the delegates.
Travel company Thomas Cook sourced the delegates' transport, hotels - Hotel San Blas Reserva Ambiental and Hotel Iberostar Anthelia - and the main venue, Magma Art and Conference Centre, through its own contacts.
DRP worked round the clock to analyse information provided by delegates during registration and collaborated with Thomas Cook to create the conference content.
It also tracked down the Christmas trees and decorations, which it found at the island's branch of Ikea, and was able to deploy outdoor heaters for the fireworks event in the evening.
As part of a presentation to be screened at the event, delegates travelled on Thomas Cook planes to the island, accompanied by film crews. On the first evening, they went to water-park Siam Park for an outdoor dinner with a festival atmosphere followed by a party at the Magma centre. Day two featured business-focused presentations by the group's board, a trade-fair for suppliers, and break-out sessions for various departmental staff. The day ended with a medieval-themed dinner. Day three comprised a tour of Tenerife featuring venues and attractions, designed to boost staff product knowledge, and a plenary session focused on 2010. It wound up with a festive ball and an awards ceremony for the top achievers with a screening of film footage captured during the conference.
The second conference followed the same format.
Client Verdict: Constanti says the conference met all of his aims in communicating the business objectives and messages, and that the recognition and awards scheme was particularly powerful. "That is a good barometer by which we measure people's motivation," he says. "It's fair to say our sales people are particularly motivated, driven and hungry now." He adds that DRP exceeded the brief by making small "tweaks" and enhancements to the second conference in the few hours between them.
Post-event analysis: After the event, DRP reissued the questions put to delegates when they registered for the conference. And the survey will be put to the delegates again later in 2010. Constanti says this will provide a "hard measure" of their understanding of the business and Tenerife product knowledge. "We invest in the power of bringing people together and this way, it provides concrete data to back-up the gut-feeling that it works and enhances performance. The post-event evaluation is yet to be completed but, hopefully, we will see an uplift in sales."
He says it's likely that DRP will be appointed to run more events this year. "We tend to hold another event in the middle of our financial year - at end of March - which is usually in the UK," says Constanti. "That's the next event we'd look to work with DRP again."
TIMELINE
Early October 2009: DRP Group gets go-ahead to run the event and Tenerife is selected as the destination
Last week of October: Online delegate registration begins
16 November: DRP and Thomas Cook meet to discuss conference content
23 November: Lorries containing stage set-up and equipment set off for Tenerife
16 December: Post-event analysis begins and continues into January
FACTFILE
Client: Thomas Cook Group
Event: Conference
Group Size: 2,600, in two groups
Agency: DRP Group
Date: 10-15 December, 2009
Venue: Magma Art and Conference Centre; Hotel San Blas Reserva
Ambiental; Hotel Iberostar Anthelia
Budget: Undisclosed
Have you registered with us yet?
Register now to enjoy more articles
and free email bulletins.
Register now
Already registered?
Sign in