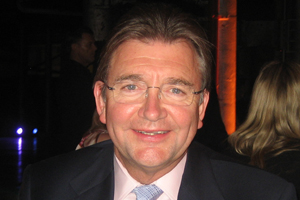 AYMTM managing director John Derrick has stepped down to take a non-executive role on the board of the agency.
Derrick has been managing director of the business since selling his company, MTM, to Motivcom in 2007, which was followed by the merger with another of the group's agencies, Archer Young.
Motivcom said in a statement that Derrick would continue to work within the business on a part-time basis.
Taking his place as managing director of AYMTM on 1 March will be Natalie Gunson, who joined P&MM in 1999 and the board of Archer Young in 2005.
AYMTM chairman Nigel Cooper said: "John and I have been friends, competitors and colleagues for many years, and when Motivcom acquired MTM in 2007, we agreed a vision for the newly formed AYMTM and a two- to three-year plan to cement the merger and grow the business. In the past two years, AYMTM has made more than £1m of operating profit, has an enviable client list and an excellent team. I guess he feels it's mission accomplished and is now looking at what else he can do within Motivcom."
Derrick added: "Nigel and I agreed back in 2007 that 2010 would be the year of change for me and I feel proud of what we have achieved here. We have built a successful business and achieved fantastic results, despite the worst recession for 70 years, and I know that the business will continue to prosper going forward."
Have you registered with us yet?
Register now to enjoy more articles
and free email bulletins.
Register now
Already registered?
Sign in