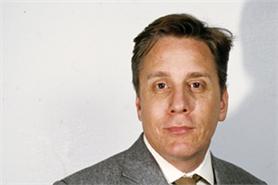 Speaking on the issue of benchmark rates as part of Grass Roots' Meetings Industry Report 2010, Latta said most corporate clients would have agreed their 2010 event budgets in 2009 and would continue to seek value for money.
"Rates will not rise in 2010, largely because meeting budgets will have been set in 2009," said Latta. "It will still be a matter of driving best value, and being able to to demonstrate that transparently."
He added that benchmarking was an essential part of the procurement process and helped demonstrate the savings that can be achieved.
"Internally, we compare what different parts of the business are spending against our negotiated rates, but while this is good information to have, it must be tempered with reality. Choice is more about the return a venue provides against the event's objectives," he added.
In the same report, Macdonald Hotels marketing director Ruaridh Macdonald said it was essentiual for the group to benchmark its rates against those of competitors in order to demonstrate value to corporate clients.
Macdonald said it was difficult to predict the level of rates in 2010. "That is real finger-in-the-air stuff," he said. "There seems to be agreement that the start of 2010 is going to be volatile but that, by summer, sufficient optimism will have returned for rates to be increased.
"The problem is that you cannot increase rates until demand is there, and I am concerned there could be a rate war to drive cash, rather than looking at the business as a whole."
The full Grass Roots Meetings Industry Report 2010 will be available here from 1 February.
Have you registered with us yet?
Register now to enjoy more articles
and free email bulletins.
Register now
Already registered?
Sign in