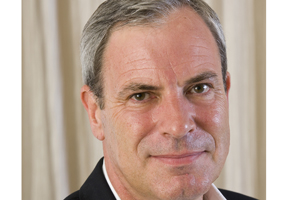 COI director of live events Simon Hughes said the government body had issued "pre-selection questionnaires" to a number of agencies that won places on the new framework to gauge their interest in and suitability for organising six events, mostly for the Department of Health, in the first quarter of 2010.
"The events are mainly conferences and one awards event," said Hughes. "We have based the pre-selection questionnaires on an existing template and are asking the agencies that receive them for feedback so we can improve them if necessary in future."
The COI and its clients, including the Department of Health, share the responsibility of selecting the agencies that will run the events.
Last year, the COI estimated the annual value of business put through its framework to agencies to be £12m. Hughes said that the figure was likely to be reduced in 2010. "We anticipate that there will be a reduction in spend but we are unsure how much," he said. "The combination of public spending deficits and the lull in activity caused by the general election next year means that nobody is clear yet on how much they will spend. What we are confident of though, is that making a case for live events as a channel is going to be important in 2010 because a lot of change will be involved with public expenditure and we have to tell people what we are doing and live events are an important method of bringing people face to face."
The COI is meeting with the agencies that won a place on its roster in early 2010.
"My team is making sure that we meet with these agencies so we get a good understanding of them and that they understand who we are and what we do," said Hughes. "Regardless of whether we are corporate or public sector, we are all facing similar challenges of budget and lead-time reductions, and we all need to get the best out of our suppliers by working harder, smarter and more efficiently."
The list of agencies who won places on the COI's new roster is available here.
Have you registered with us yet?
Register now to enjoy more articles
and free email bulletins.
Register now
Already registered?
Sign in