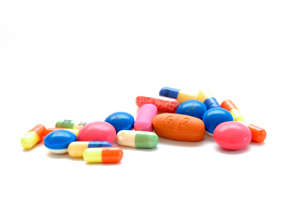 The pharmaceutical industry was meant to be immune to economic suffering, but its recession-proof reputation has taken a battering in recent months. The downturn has been a catalyst for pharmaceutical companies to cut costs, shed in-house event planners and introduce procurement programmes designed to squeeze maximum value from agencies.
This has enabled an elite group of large and specialist agencies to tighten their grip on the sector, making it more difficult than ever for those with little experience to gain a foothold.
Value is key to pharmaceutical companies when they are procuring event services, according to Zibrant managing director Chris Parnham. "Clients want a creative proposal but at the best price," he says. "They're looking for the best price per delegate or ROI, and the best savings."
The increased involvement of procurement has formalised client relationships with agencies and led to the proliferation of preferred-supplier rosters. Many of these rosters are done at international rather than national level. "Some clients have rosters organised to the point where every piece of work goes out to tender," says Parnham. "Some are tendering increasingly aggressively and on a global rather than a national context."
Pfizer is among those working to a regionalised events roster. Its European procurement meeting and congress category lead Andrew Gilkerson has conducted an agency 'consolidation project' with the aim of saving 10% on its annual EUR260m European event spend. Gilkerson was unavailable for comment and is yet to reveal the roster, but has confirmed that Grass Roots has made the cut.
However, Universal Procon says it has lost the Pfizer account. "Nobody likes to lose business but it was a fair and comprehensive process," says Universal Procon managing director Mike Ford. He adds that the agency has won several new clients including Novo Nordisk, Celgene, and Unilever.
World Events also won't be on the roster. "We didn't pitch for Pfizer because we weren't invited," says sales and marketing director Mark Saxby.
Parnham forecasts that the global consolidation trend will culminate in a massive reduction in rostered agencies. "In a year's time, most pharmaceutical work will be delivered by half the current number of agencies," he says.
Grass Roots global healthcare development director Mark Handforth - former Roche head of global event management - agrees: "There's small group of maybe ten agencies that can cope with this type of opportunity."
For agencies that succeed in penetrating the market, the rewards are great. Handforth says client loyalty to agencies is strong and some healthcare contracts last for at least three years. And Saxby says clients are outsourcing more to agencies. "Over the past 18 months, clients have looked to us instead of having internal staff run events," he says.
Clients increasingly view agencies as partners because they need them to understand the regulations unique to each country that govern events.
Regulatory maze
"Compliance is a key criteria for clients," says Ford. "They need partners that offer a strategic understanding of their company and the industry."
The need for expertise has placed barriers in the way of agencies trying to break into the sector. "Lots of agencies have targeted pharma, but clients want specialist agencies that offer cost savings, experience and knowledge," says Banks Sadler group sales director Julie Norburn.
AstraZeneca's conference project manager for the ISMO conference group, Suzanne Ackerman, says understanding the market and adapting to the company's requirements are the most important qualities she seeks in agencies.
But who will this benefit? Parnham believes big agencies will gain market share. "The sector is warming to the fact that small agencies can't deliver globally." However, Ford says it is expert knowledge that is more likely to win big contracts. "I wouldn't agree the largest will win all the business - it'll be the most specialised agencies that pick up the majority of the work."
MCM Productions' success in winning a constant stream of pharma business demonstrates there is work for smaller agencies. It has just 20 staff and has run pharma events for at least a decade. Creative director Neil Crespin says clients return year after year. "We haven't found size a barrier," he says. "We may not be working with huge companies like Pfizer or GSK but there's nothing to say we won't target them in future and go head to head with the big boys. The industry is so heavily regulated that what we do is driven by trust. That trust is more important than ever in a recession and it will shine through in procurement decisions."
PHARMA EVENTS IN FIGURES
25% - The percentage of the top 20 healthcare companies that fully outsource their event services
30% - The percentage of top healthcare firms that issued global consolidation RFPs between September and November 2009
83% - The percentage of the top 20 healthcare companies with a preferred-supplier roster for event agencies
THE CLIENT VIEW - Sandra Fontaine, events executive, Sanofi Pasteur MSD
- What's your remit?
I'm responsible for all major internal events.
- Why are events important to your company?
Events play a critical part in the success of any pharmaceutical company by motivating, training and informing the audience. It's essential that whatever the economic climate, this is continued.
- Will the volume of your company's events be maintained this year?
We've been fortunate at Sanofi Pasteur MSD to run successful events throughout the year. The number of events has remained the same over the past 13 years and I see no reason why this will change in future.
- Do you outsource to event agencies?
We have a preferred supplier agreement with local agency BCD M&I, which I only use for the big events, and AV company XL-Events. We like to use a local agency.
- Are in-house pharma event planners an endangered species?
There will always need to be someone in house to liaise with the agencies to coordinate the logistics.
- Are pharmaceutical companies using a global model for procurement?
All my counterparts overseas do their own thing but maybe in future, because our company is in 19 countries, we will look at economies of scale. We may look to a European level. If a company's events are similar throughout the world, it makes sense to use an agency that can plan globally.
C&IT FORECAST
Based on forecasts that an elite group of specialist pharmaceutical agencies will organise the bulk of the European events and meetings for the largest global pharmaceutical companies, C&IT predicts the top contenders to be snapping up the lucrative business. The agencies listed here form the group that C&IT predicts will be the main pharmaceutical agency players in 2010 and beyond.
Have you registered with us yet?
Register now to enjoy more articles
and free email bulletins.
Register now
Already registered?
Sign in