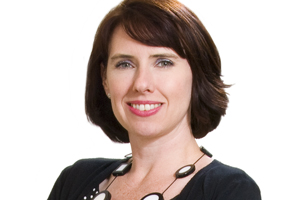 How important a role does CSR and sustainability play in your events programme?
As events are one of the most high-profile marketing activities that Schroders undertake, we are very aware of the impact these can have on the environment and the perception people will ultimately have of our company. In addition to a strong CSR strategy that the firm has in place, we are proud to confirm that in 2009 we have made five of our large UK events compliant with BS8901. I wanted to take on this challenge and was encouraged after my discussions with Andrew Williams at Seventeen Events.

What changes have you made to increase the sustainability of your events?
During the planning stages for our events this year, I have considered all of the ways we can make the components more sustainable. For example, I requested all organic/locally sourced/seasonal ingredients for the catering, bought in wines/champagnes from organic or English vineyards, our delegate packs were produced on recycled stock using the smallest number of pages possible, AV equipment was switched off overnight and ensured that all waste (materials or food) were appropriately recycled etc.

How will your commitment to sustainability affect your events strategy in 2010?
Schroders will continue to work towards making more of the UK events BS8901-compliant and has plans to extend this business practice globally for events that our overseas offices organise.

Which eco-friendly venues/services would you recommend?
All the venues and suppliers I have worked with this year have been extremely accommodating in assisting us with being BS8901 compliant. These include The Balmoral Hotel, The May Fair, Park Lane Hotel, Fortnum & Mason and TES Ltd.

What one thing will you change personally in 2010 to help the environment?
I would say that I am already quite a sustainability aware person in my own life. I live in a small village with a great community spirit where I support the local businesses/farmers. I rarely use my car, recycle pretty much all my rubbish and live in a dimly lit house thanks to low-energy light bulbs! My only 2010 plan is to have a compost bin in my kitchen and hopefully Santa has this on my Christmas list!
Have you registered with us yet?
Register now to enjoy more articles
and free email bulletins.
Register now
Already registered?
Sign in