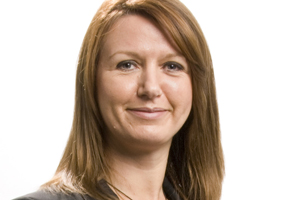 How important a role does CSR and sustainability play in your events programme?
It is in the forefront of our minds and we're trying to be proactive about it. Each member of my team has been given a CSR objective this year, which was a big move for us. It is a three-to-five-year plan, and it's important to us and will continue to be so.
What changes have you made to increase the sustainability of your events?
We have broken down the elements of the Defra report for event management, such as marketing, catering, transport, venues and so on, and I have given each member of the team an element to work on and look at how we can make a difference. For example, with venues, we are asking our venue-finding company basic questions to find a sustainable option to offer clients.
We are also raising awareness internally, speaking to the global CSR project team, and looking at ways we can make a difference.

How will your commitment to sustainability affect your events strategy in 2010?
We are working towards BS8901, applying it to one or two events so we can get case studies to present to clients, and cascade it down from there. We'll also be recycling more and be more mindful of wastage on site, and using things like online registration. It's also about educating the team to educate the clients.
Which eco-friendly venues/services would you recommend?
None at this point. With some of the venues, it is a bit too woolly, so it is about knowing the right questions to ask, and we liaise with our venue-finding company.
What one thing will you change personally in 2010 to help the environment?
At work, I'll be working on an event for 250 taking place in March that we plan to use as a role model for BS8901. On a personal basis, I started a compost heap this year and I also plan to start a vegetable plot with my son next year.
Have you registered with us yet?
Register now to enjoy more articles
and free email bulletins.
Register now
Already registered?
Sign in