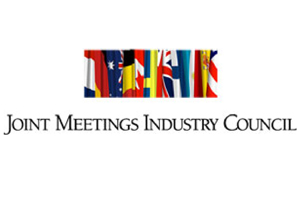 The Joint Meetings Industry Council (JMIC) is planning to strengthen its role as a voice for the global meetings industry.
Belgium-based JMIC, which was set up in 1978 to act as a bridge between meetings associations around the world, has announced plans to establish itself as "an independent organisation with a permanent presence and an ongoing programme of industry advocacy".
The JMIC is bringing together several international industry organisations and has also established partnerships with Imex and Reed Travel Exhibitions.
One of its first actions will be to stage a summit that aims to:
Identify and clarify industry issues and initiatives
Select areas that need collective action
Promote the importance of the industry in global economic and professional development
Provide a forum for closer international cooperation
Address gaps in the overall mix of activities, such as research and standards
JMIC president Leigh Harry said: "While we are an industry with many sectors and specialities, it is also important that we can present a strong and united front when the need arises, and our sense is that, given the challenges we are currently facing as an industry, that time is now.
"JMIC is a well established forum for the industry, however, its potential has always been limited by the lack of an ongoing programme and an independent administration to ensure consistent action," he added.
"Now, in the face of some significant challenges to the overall industry, we see a need to make JMIC a more effective representative."
JMIC members include:
International Association of Congress Centres (AIPC)
Latin American Confederation of PCO and Related Companies (COCAL)
Destination Marketing Association International (DMAI)
European Cities Marketing (ECM)
European Association of Event Centres (EVVC)
International Association of Professional Congress Organisers (IAPCO)
International Congress and Convention Association (ICCA)
Meeting Professionals International (MPI)
Professional Convention Association Management Association (PCMA)
Society of Incentive & Travel Executives (SITE)
Global Association of the Exhibition Industry (UFI)
It is also supported by the Convention Industry Council (CIC)
Have you registered with us yet?
Register now to enjoy more articles
and free email bulletins.
Register now
Already registered?
Sign in