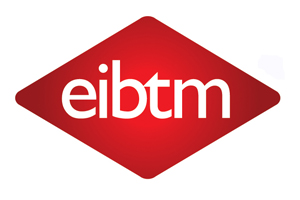 "Social legacy is the hot story this year," said EIBTM industry analyst Rob Davidson, who compiled the report.
"It was briefly mentioned last year, but for many attendees, social legacy has now become an essential part of the experiential dimension of a meeting or event. Leaving a social legacy can also help improve the general image or our industry. It makes us look better and I believe we are going to see a lot more of this in future."
According to the report, there was no clear evidence that CSR and sustainability was less of a concern for buyers this year, despite the recession.
Key trends for the UK and Europe markets is towards shorter and smaller corporate events, however despite the economic downturn, the report found that UK companies are taking as many events overseas as they have in previous years.
Other key highlights of the report include:
Ever shorter lead times
Clients shopping around more and comparing prices for facilities and services
Greater use of one-day events to reduce the number of overnight stays
Reduction in the number of suppliers they use, to increase the potential for economies of scale.
As supply outstrips demand in most countries, it is clearly a buyers' market
The Association sector has been far less affected than the corporate sector
Demand is buoyant, boosted by the number of new association events created (ICCA database of international association events grew by over 10% this year)
The SMERF market (Social, Military, Educational, Religious and Fraternal market) has seen demand growing
Fewer meetings being held in resorts, and more in hotels and in dedicated conference centres.
Future outlook

Trend towards a more positive business outlook
Business confidence will most probably pursue a moderate but cautious path to recovery, and the meetings and events industry will follow
More organisations showing signs of increased bookings in 2010
Organisations will continue to select destinations and venues not considered extravagant or luxurious
Number of business trips projected to move upward in second half of 2010, gathering more momentum in 2011
Continued strong demand for face to face meetings
Have you registered with us yet?
Register now to enjoy more articles
and free email bulletins.
Register now
Already registered?
Sign in