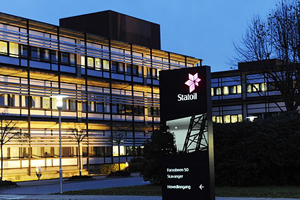 The Norway-based oil and gas producer briefed the agency to communicate its new corporate vision to 30,000 Statoil employees spread across 120 sites.
The agency teamed up with web company Total Immersion, using a combination of satellite, video-conferencing and webcast technology to produce one of the largest global 'augmented reality' events ever undertaken.
A series of 'town-hall-style' meetings that allowed colleagues to interact with each other were broadcast live between locations such as Singapore, Rio de Janeiro, Moscow, Houston, Lagos and an oil platform off the coast of Norway.
The final phase was beamed from BBC studios in London, where Statoil chief executive Helge Lund revealed the company's new strategy in a 20-minute presentation.
Statoil vice-president of brand management Kjetil Undhjem praised Jack Morton Worldwide for the cutting-edge experience it had provided.
Julian Pullan, executive vice president and managing director of Jack Morton Worldwide's EMEA division, said: "We are pleased to have been able to work with Statoil to show just what can be done with augmented reality. When you super-impose this technology onto live brand experiences it gets really exciting."
Have you registered with us yet?
Register now to enjoy more articles
and free email bulletins.
Register now
Already registered?
Sign in