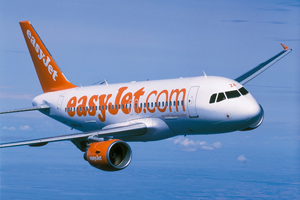 More than a fifth of Easyjet's 45 million passengers over the past 12 months were business travellers, according to new figures.
Easyjet said around three-quarters of them booked through corporate travel agents. It follows efforts by the airline to better facilitate business group travel, including the signing of distribution deals two years ago with Amadeus and Galileo, part of Travelport GDS.
The business sector now makes up 20% of Easyjet's total revenue, which rose from £2.36m to £2.67m in the year up to 30 September.
Easyjet head of communications Oliver Ault said: "The business travel market has been declining in 2009 so that means we have won a lot of market share."
He added that Easyjet's frequency of flights to short-haul destinations across Europe, low prices, modern aircraft and absence of weight restrictions on hand-luggage had contributed to its increased popularity.
"Perceptions have changed," said Ault. "Many travel managers have told staff not to fly business-class on short-haul so, rather than flying economy class with a British Airways or Air France, for example, they fly with Easyjet, which makes them look smarter back at the office."
He added that the business travel sector was less price sensitive than the leisure market as late bookings were more common, which helped the airline's revenue-per-seat performance.
However, despite the rise in revenue, Easyjet's profits fell 65% from £123.1m to 43.7m, which the company said was due to an £86m rise in fuel costs.
Have you registered with us yet?
Register now to enjoy more articles
and free email bulletins.
Register now
Already registered?
Sign in