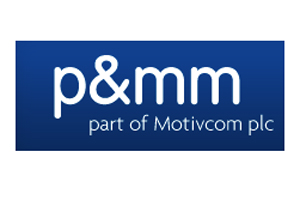 Q3/Q4 Performance: Half-year results for P&MM's parent group Motivcom showed an 8% drop in gross profits to £11.2m. This was in line with expectations, says Nigel Cooper, divisional managing director of Motivcom's events and communications division. "Our results at half-year were on forecast with our brokers', and currently we are still on forecast for the year to maintain parity with 2008 which, in the current climate, will be an excellent result," he says.
Staffing: Recruitment restrictions within Motivcom are likely to be lifted in 2010. "I expect in 2010 we will employ more people than in 2009," says Cooper.
Recent wins and highlights: The group won more business between July and October than in the first six months. Cooper says: "At the end of May, the industry as a whole was looking at empty order books for 2010. We have seen almost record levels of business in the past three months because we're playing catch-up. If this level was to continue, we would be breaking records next year, but I don't think it will."
Business plans for 2010: Retaining a broad portfolio of existing clients is key but the agency will also target new clients, especially those hardest hit by the recession. "We are targeting the companies that performed worst," says Cooper. "Any organisation that has been through the mixer - I guess RBS is the prime example - we would look to work with. Over ten years, that business will grow and you want to be associated with that."
Industry outlook: Cooper is taking a long-term view of recovery and doesn't expect business to fully bounce back until 2015. "A lot of people are talking about recovery but that's the wrong word," says Cooper. "If we take 2007 as a year of health, we are now on a long road back to recovery."
Read Jack Morton Worldwide's views on 2010 and beyond here
Read Grass Roots' views on 2010 and beyond here
Read TRO's views on 2010 and beyond here
Have you registered with us yet?
Register now to enjoy more articles
and free email bulletins.
Register now
Already registered?
Sign in