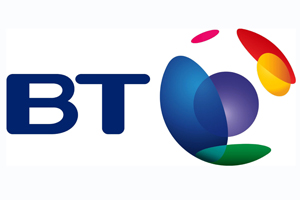 BT will inform the agencies on its existing roster, created in 2008, whether or not they have retained a place or have been removed this month.
BT spokesman Carson Dalton said the smaller roster of agencies to handle staff events would be created without a formal tender.
"Stakeholders from across the business are working with BT's procurement department to assess which suppliers from the roster are appropriate to their requirements," said Dalton. "Service level agreements are being devised and rate cards assessed. The end result will be a smaller number of suppliers on the roster."
Several agencies that were awarded a place on the roster last year have "seen little work because of the economic situation and BT's changing requirement", said Dalton.
The roster reduction follows a review this year of BT's spending prompted by the recession.
BT has also redeveloped its company buildings to provide event space and facilities in an effort to reduce its spending on off-site venues.
The telecoms company has created an 'internal events centre of excellence' to manage BT's internal events and forge close relationships with suppliers.
"Even in tough economic conditions, face-to-face contact with customers and employees remains vitally important in delivering clear brand and business messages, and events remain a key component of that strategy," said Dalton.
He added that BT had been "rigorous and fair in all its evaluations, discussions and feedback to all suppliers" and the best suppliers continue to play a significant role in helping it achieve its business objectives.
Have you registered with us yet?
Register now to enjoy more articles
and free email bulletins.
Register now
Already registered?
Sign in