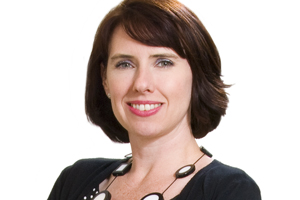 Schroders' events have come a long way since Viki Stapleton joined the global asset management firm nine years ago. Gone are the days when Schroders' presence at an exhibition equated to "pulling a stand out the back of a car and popping it up" on the show floor. As Schroders' sole events manager, Stapleton views her post as that of a project manager who consults - to various degrees - on the 150 events for brokers, independent financial advisers and pension fund investors that the firm runs annually. This includes full event management of five large conferences, several hospitality events including dinners for up to 1,000 clients, exhibitions, roadshows and on-site meetings. She's successfully campaigned to have health and safety integrated into every element of Schroders' events and her latest focus is sustainability.
The Schroders view
The purpose of our external events is mostly to give the audience the Schroders house view on various issues. We put our clients in front of the people who are managing the funds that are holding their money.
Unusual is the norm
I tend to avoid hotels and prefer unique venues. I have done conferences at the British Museum, the Royal Society and livery halls in London.
Carry on meeting
We have continued with our events programme because of what it signals to other people if you don't do your events. What we have ditched is the frivolous hospitality, like taking people out on a £12,000 a day boat. At this time, clients want to talk directly to you so if you shut up shop, they are going to get scared and pull their money.
New York, New York
We've done some business-focused client trips to New York. They are a great opportunity for client networking and we have a captive audience for two days.
Going green
Events are one of the most high-profile things that a company does. If we're significantly investing in an event, we should think about what comes out the other end. Sustainability is the way forward and we will see a difference.
Sustainability champion
We are going to be using Seventeen Events' online sustainability tool Eventberry on all our big events where we have suppliers, a hotel, dinner and entertainment.
My super sweet 16
I organised my 16th birthday in a community centre and the caretaker's son ran my disco. It was the 1980s so I got my friend's mum to make a black and white cake and my friends' bigger brothers were the bouncers.
Now that's what I call an event
I once organised a dinner themed 'An audience with Tony Hadley' from Spandau Ballet. My bosses were sceptical so I was nervous, but it turned out really well. The audience was right - they remembered the 1980s, it was lovely and it didn't cost the earth.
The best is good enough
I see an event as an experience. It doesn't have to be lavish, with us giving away iPods to everyone. But if we're inviting people to an event, let's make sure they get the best out of it and that it's well managed.
On the circuit
I love speedway, it's exhilarating, fun, dirty, smelly and wonderful. I have children, it's great family entertainment.
The dark side
I love working client side. I would hate to be the person listening to a client and trying to decipher what they want and put it together.
PERSONNEL FILES
Professional
1995: Sales and marketing assistant, Alan Paine
1996: Marketing assistant, Generali
1997: Marketing department, Coca-Cola
1998: Marketing manager for global custody, Deutsche Bank
2000-present: Events manager, Schroders

Personal
Hobbies: Speedway, cycling, skiing, sailing
Favourite restaurant: El Rancho Escondido in El Paso, Texas
Dream car: Austin Healey Sprite or a Sunbeam Tiger
Favourite hotel: Balmoral Hotel
Favourite city: Edinburgh and Bruges
Have you registered with us yet?
Register now to enjoy more articles
and free email bulletins.
Register now
Already registered?
Sign in