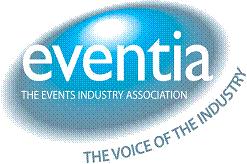 According to a poll on the C&IT website, 71% of respondents believe TOMS will damage their business.
Eventia's meeting with HM Revenue & Customs gave industry leaders a chance to express their concerns over the Europe-wide VAT regulations, which they fear will make the billing process between clients and event-management agencies more complicated and costly.
Eventia regulation committee chairman Brian Kirsch said civil servants had indicated that they would soon issue clear guidelines on how TOMS would be applied to the business events sector.
"What we are trying to achieve is to get workable guidelines on how the changes are going to affect event-management agencies in particular," said Kirsch, who is also managing director of agency Event Assured. "The civil servants we met were very interested in what we had to say and will issue guidance notes to the industry, and we hope they will do so quickly."
Event-management agencies had been able to opt-out of TOMS, but it is due to be fully applied from the beginning of January 2010, when the opt-out becomes invalid.
Meanwhile, TOMS is due to come under review next year when Spain takes over the presidency of the European Union. Eventia is informally helping the Treasury prepare to make representations to the EU over any changes.
Have you registered with us yet?
Register now to enjoy more articles
and free email bulletins.
Register now
Already registered?
Sign in