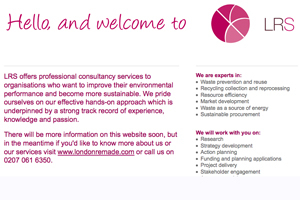 Speaking at the C&IT Corporate Forum at Chewton Glen, environmental expert Ritu Arora of LRS Consultancy, said the global recession should inspire a new enthusiasm for CSR, which could bring cost savings and enhance brand perceptions.
Arora said CSR had been hindered because it was commonly seen as a non-essential marketing activity that could be cut back. But incorporating CSR into the wider company structure could bring long-term benefits.
"In my opinion, if you can truly integrate the principles of CSR into an event, in the same way as some of these organisations, you will not only save money but you will also improve your brand reputation," she said.
"Crucially, it also leaves a positive impact on the environment and on the outer community."
She pointed to brands such as Starbucks, which was making £245m of savings this year but maintaining its CSR drive by investing in fair trade operations in African and South American coffee growing communities.
"A surprising number of companies are seeing seeing CSR as increasingly important even when there is a recession," said Arora.
She outlined the benefits of organising greener events:
Cost savings - by reducing waste, recycling used exhibition stands, purchasing locally and seeking energy efficiency
Positive reputation - by visibly demonstrating a commitment to the environment
Social benefits - by using regional suppliers and providing jobs
Influence decision-making - by motivating delegates to make improvements in their organisation
Spreading best practice - by introducing double-sided printing at an event, for example, it could later be adopted in everyday working
Environmental innovation - by testing new initiatives, long-term policies can be developed
Have you registered with us yet?
Register now to enjoy more articles
and free email bulletins.
Register now
Already registered?
Sign in