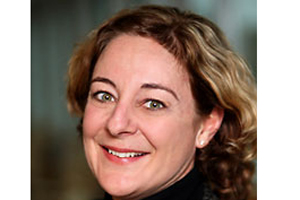 Why are events important to pharmaceutical companies?
Live events are very important for the pharmaceutical industry because they present some of the few opportunities to really engage with our customers and doctors.
How has the recession affected AstraZeneca's events budget?
We are tightening all our costs and ensuring that we are at the right congresses at the right time and speaking to the right people. We have also limited the number of events we have held.
What aspect of your marketing budget would you cut first during a downturn?
In an economic downturn, we would always look to cut the costs of events because it's such a large chunk of our marketing budget. We would look at providing the same information to the people we want to communicate with through virtual meetings instead.
What type of events is AstraZeneca doing?
At the congresses that we attend, our primary focus is on presenting our clinical trials and data dissemination, and that is extremely important. We are also doing a lot of e-marketing, and virtual meetings are growing in importance because we see that the next generation of doctors are more open to them.
What are AstraZeneca's event plans for 2010?
In 2010, we will definitely run some of our own AstraZeneca stand-alone meetings to which we will invite doctors. We will be going to the European Society of Cardiology and European Respiratory Society congresses next year, as well as the European Society of Medical Oncology's conference. All our internal meetings will be done through virtual means.
To read the full interview with Frick and other brand leaders, click here.

Have you registered with us yet?
Register now to enjoy more articles
and free email bulletins.
Register now
Already registered?
Sign in