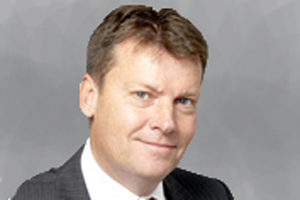 Representatives of Eventia will tell members of HM Revenue & Customs that the European legislation could hinder the relationship between venues, agencies and clients, and will present a letter asking for concessions.
An opt-out from TOMS has previously been available to businesses in the UK but it is set to be scrapped in two months so that the regulations can be fully applied. Industry leaders fear that TOMS, which alters the ability of agencies and clients to claim back VAT on overnight business travel, could inhibit the established 'bill-back' method of payment and ultimately increase costs.
Almost 50 representatives of agencies including BSI, The Finishing Touch and Conference Care attended an HBAA forum on the issue of TOMS yesterday, and in a poll 80% agreed that the regulations would affect the way they do business.
Saffery Champness travel VAT partner David Bennett, who will present Eventia's case to HMRC, said yesterday: "TOMS was never intended to apply to the business-to-business environment but, by common consent, it does and that's where the problems come from. We will reinforce the technical reasons for TOMS not to be applied, beginning with a concessionary agreement so that bill-back can continue."
Bennett hopes that HMRC will announce a decision by the end of November.
What TOMS means:
The Tour Operators' Margin Scheme (TOMS) is a European scheme applied in nearly all EU member states.
It applies to business that buy in and resell travel, accommodation and certain other services as a "principle or undisclosed agent" but not those businesses that are contractually defined as "disclosed" agents.
It is intended as a simplifying measure, which enables VAT to be accounted for on travel supplies without business having to register and account for tax in each EU state where the services and goods are enjoyed.
An opt-out for TOMS exists in the UK but the EC wants to harmonise the application of TOMS between member states.
But the opt-out is set to be withdrawn from 1 January 2010, so that TOMS will be uniformly applied.
The HBAA and Eventia have been campaigning to raise awareness of the regulations and are lobbying for business-to-business travel providers to be exempted.
A webcast of yesterday's HBAA seminar on TOMS is available for download throughout November at the HBAA website.
Have you registered with us yet?
Register now to enjoy more articles
and free email bulletins.
Register now
Already registered?
Sign in