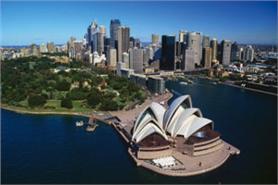 At a press conference today, Tourism Australia's head of Business Events Australia, Joyce DiMascio said Dreamtime 2009 had been designed to embed as many green and sustainable features as possible to reduce the event's ecological footprint.
When we put out the criteria to our partners bidding to host Dreamtime 18 months ago, we asked the destinations to showcase what measures they would take to make the event more sustainable, said DiMascio. All suppliers and venues chosen to participate in Dreamtime are serious about CSR and reflect Australia's capacity to deliver sustainable event options.
Delegates walked to the official opening reception last night, and only locally sourced food and drink has been used where possible throughout the event.
DiMascio said that a number of other changes have been made to improve this year's Dreamtime programme, including giving delegates more time to discover the destination, stronger branding for Australia throughout the event and a higher quality of products being showcased.

Dreamtime 2009 also incorporates a new Leaders Forum, which will feature presentations from MCI Asia Pacific CEO Robin Lokerman and Aegis Media Pacific CEO Lee Stephens.
Some 2,500 pre-scheduled appointments will take place today and tomorrow at Dreamtime, which has attracted 80 buyers from 15 countries. They will be holding meetings with 12 convention bureaus and 50 suppliers from across Australia.
Follow C&IT's exclusive blog from Dreamtime
How will Australia stand out from the rest
Have you registered with us yet?
Register now to enjoy more articles
and free email bulletins.
Register now
Already registered?
Sign in