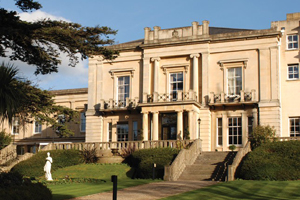 Company: Allen Education Services/Imam University, Saudi Arabia
Event: Seminar
Group size: Two groups of 18-20 delegates
Agency: In-house
Dates: 29-31 July; 3-5 August 2009
Venue: The Macdonald Bath Spa Hotel
Budget: Undisclosed
The Brief: Bath University is seen as one of the leading centres in quality assurance within higher education, so was the partner of choice for Saudi-based Imam University when it turned its attention to implementing a quality assurance code of practice of its own. Working with international representatives, Allen Education Services and Imam University put together two three-day programmes for senior faculty members to learn more from Bath's representatives.
Challenges: Allen Education Services managing director Heather Allen had never been to Bath before and was set the task of organising the event from Riyadh. She also had to be sympathetic to cultural differences. "The Saudis are used to working through the morning, having a late lunch and finishing for the day," she says.
Solution: "I had to start from scratch when looking for the venue, but the Bath Tourism website was excellent." says Allen. "Everything was organised long-distance over the internet or by phone and the events team at the hotel made it all as simple as possible. The hotel also kindly agreed to keep the kitchen open late to allow the groups to break for late lunches and were very accommodating with dietary requirements," she adds.
Execution: The two three-day events took place back to back and involved mornings of lectures, lunch at 2.30pm and then the group would break for the day. Meetings took place in the hotel's wood-panelled Admiralty Room.
"It was a classic set-up with a break-out room overlooking the gardens," says Allen. "It was private without feeling like we were locked away, which you can feel in some conference rooms."
Verdict: "The facilities were superb and everything went like clockwork," says Allen. "The hotel is far enough away from everything to be quiet but still in walking distance of the sights.
"It was the peak of summer, a really busy time for the hotel, and the team just dealt with all the arrangements without any fuss."
Have you registered with us yet?
Register now to enjoy more articles
and free email bulletins.
Register now
Already registered?
Sign in