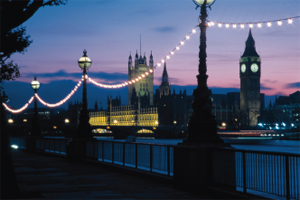 Tee wrote to department and communications directors, and marketing heads on 14 September. Professional Services Collaborative Category Board (PSCCB) chair David Smith also wrote to government procurement staff asking that they "do not refresh any frameworks for marketing or communi-cations services" for the next six months without agreement from Tee, COI chief executive Mark Lund and the PSCCB.
A COI spokeswoman said new rosters would only be allowed where departments could demonstrate a requirement that could not be met by an existing framework.
A government directive to save money is behind the freeze. "In tough economic times, we have to look for areas where we might be able to do more with less," said the spokesman. "Over the next six months, Tee and Lund will be working at the highest level to see where savings can be made for the taxpayer and where improvements can be made to the system of procuring communications services."
The directive does not affect the Home Office events agency roster, which was put out to tender in summer and is yet to be finalised. A Home Office spokesman said: "We will continue with the competitive tender process for the events framework advertised in June, which has already been the subject of considerable investment from interested parties. However, we do not propose to create or refresh any further frameworks in line with recent Cabinet Office guidance."
Seventeen Events has pitched for the Home Office framework and managing director Andrew Williams said that winning a place on the roster was now even more important. "It's now even more crucial to get on if it's not going to refresh the list for a while," he said.
Meanwhile, the COI is expected to complete its events roster, through which any department and agency can procure agency services, in November.
Have you registered with us yet?
Register now to enjoy more articles
and free email bulletins.
Register now
Already registered?
Sign in