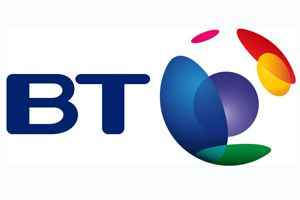 C&IT has learnt that the telecoms giant contacted some of its rostered agencies several months ago and said it planned to reduce the list from the current 42 to a much smaller number.
BT's initial pitch last year drew criticism from trade body Eventia, and several of the agencies involved, over a perceived lack of communication and for being a drawn-out process. Around 130 agencies were invited to tender and the process took around six months to complete.
Two of the agencies on the roster, THA Group and McMenemy Hill, have recently gone into administration. It is not known whether BT had any live projects with either agency.
It is believed that BT plans to slash the number of remaining agencies by at least half.
In response to C&IT, the company's procurement department said: "BT put a new events agency roster in place in August 2008, following a full review of the company's needs and an evaluation of its supplier base.

"Earlier this year BT reviewed how internal employee events are commissioned and managed, resulting in the creation of a Centre of Excellence to manage all associated requirements."

The statement concluded: "BT will continue to review the performance and cost of the current agency roster as a business as part of ongoing best practice, as it does with all its suppliers, in order to deliver against BTs well publicised cost reduction targets."
Roster agencies are currently waiting to find out if their services are still required by the company.
Earlier this year, BT restructured its events department to create an Events Centre of Excellence, which is headed by Julie Witte.
BT's current event agency roster:
Adding Value
Asabell
Banks Sadler
Blackjack
Blitz Communications
Bluehat UK
Broadview
Comtec AV
Crown Business Communications
Ethos Design
Hotelscene
First Protocol
Illusion Factor
Imagination
Incredibull Ideas
Inntel
JB Communications
JT Productions
Knapp Goodwin
The Live Group
Mango Event Management
Max Wifi
MCI
Pumphouse
Quatreus
Redcliffe Event Management
RNSS
RT Marketing
Sarah Shuter Productions
Show Presentation Services
Sodexo
Sportsmen In Business
The Lloyd Organisation
The Premier Service
Venues Event Management
Weblogistics
White Pursuits
Whitwam
Worldspan
Zibrant
Have you registered with us yet?
Register now to enjoy more articles
and free email bulletins.
Register now
Already registered?
Sign in