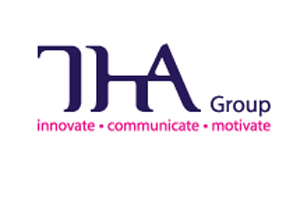 Chief executive Anita Lowe confirmed that the agency approached the appointed administrator KPMG on 3 July, leaving four messages for adminstrator Richard Philpott and the contact team. Lowe claims that KPMG did not immediately return the messages.
VEM commercial director Allan Farmer contacted KPMG daily from 3 July but the administrator did not respond and so did not make contact until six days later.
"We eventually got hold of them on 9 July and they explained that we had two hours to put in a bid - an unrealistic timescale in anyone's book," said Lowe.
"We wanted to take an ethical approach, so while I did leave a message for (THA Group chairman) Kevin Ingram to wish him the best of luck, I thought the fair approach would be to enquire about the agency's assets through the administrator.
"We are always looking at ways to extend our portfolio and I feel we weren't given the opportunity to bid. We feel we could have been a strong contender by offering an alternative solution for creditors to potentially be repaid and it is extremely frustrating as we are looking to expand and is was a strong opportunity for us.
A KPMG spokeswoman maintained that it acted entirely appropriately as the administrator of THA Group.
"We have earlier today been made aware of the comments made by the chief executive of VEM in relation to the sale of certain of THA Group's assets and are looking into the specific matters raised," she said. "We believe that the administrators acted entirely appropriately and that the sale of the assets resulted in a satisfactory outcome for creditors."
Venues Event Management's account wins this year include Hyundai and QA Training and Lowe added that the agency was looking at growth by merger, acquisition and strategic partnerships.
"Any acquisitions would need to fit with our existing business model and there are opportunities in the marketplace at the moment, plus we are also growing our teams to strengthen our offering when business bounces back."
Business development director Mark Fry said: "We've invested in both our sales and marketing teams in order to provide a stronger service once the economy picks up again."
New recruits include customer relations manager Katherine Lewis.
Have you registered with us yet?
Register now to enjoy more articles
and free email bulletins.
Register now
Already registered?
Sign in