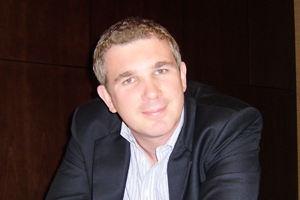 Europe European channel marketing manager Dan Porter said: "We will have a strategy of integration. The current economic climate has been difficult and we have cut back so much over the past 12 months - we won't turn the tap back on over the next year. We have learned a lot from the turbulent times and will continue to be prudent. Over the next 12 months I don't perceive things will brighten up immediately, but I think we will see more business value."
The European channel uses three agencies of varying sizes. "One is a full-service agency working across the board. The other two are smaller and more niche," said Porter. "It is about people you are dealing with and who you trust. It's about the value you are offering to your customers."
Integration was key to successful marketing, he added, with sales promotions, advertising, direct mail and online activities working alongside live communications.
"Our role is to make it as easy as possible for customers to partner with us. To do that, we need strong relationships with all our stakeholders," added Porter.
Corporate event teams must be transparent he told delegates. "Fam trips are not great for clients in this environment," he said. "If my stakeholders believe I am spending my time on a jolly, my credibility would disappear."
Have you registered with us yet?
Register now to enjoy more articles
and free email bulletins.
Register now
Already registered?
Sign in