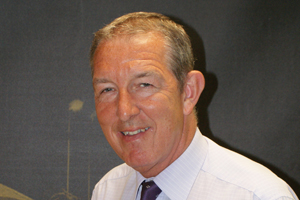 Ron Pike, customer communications manager, events, for Goodyear Dunlop UK, has been on a number of cruises, and recently organised an incentive cruise in the Caribbean for Goodyear's top dealers
- Does cruising work well for C&I groups?
Absolutely, it enables you to have a greater concentration of your customers in one area. It's a great balance as you get the feeling of freedom, but it also means you can keep track of everyone as they can't stray too far. Plus, there's the bonus of being able to see a different destination every day. The dealers that came on our trip really liked the fact they got to see so many different destinations.
- How does cruising compare with resort-based incentives?
The standards of the cruises I have been on have been very high and you are made to feel very special. The dealer cruise we did was all-inclusive, and there was the perception that it cost a lot per head, when in reality it was very good value. Compared to land-based programmes, I think the quality of the food was superb. The only thing with cruise programmes is that the weather plays more of an important role than on land and there is an underlying risk that if you have strong winds or storms, people might be ill. If you're in a resort, it doesn't matter as much if the weather is bad.
- What was your personal highlight on the dealer cruise?
I know I keep mentioning it, but the quality of the food was really exceptional. Some of the best food I have eaten has been on a cruise ship.
- How many nights would you need for a group programme?
We did a five-night programme and that was just the right length of time.
- Which operators would you recommend?
We used Seadream for the dealer trip, but I've also been on a Silversea cruise personally, and both offer very high standards. If you have a group that is bigger than 55 couples, which is the most Seadream can handle, then I'd definitely recommend Silversea. I've also experienced Celebrity Cruises, and it was good too, but personally I found it all geared a bit too much towards the American market.
- What are your top tips for event planners considering a cruise?
My tip for booking a cruise for an incentive group is don't over-organise it. Don't arrange too many activities for the land-based programme. We allowed people to have the day at leisure so they could explore the different destinations for themselves, and that worked really well.
Have you registered with us yet?
Register now to enjoy more articles
and free email bulletins.
Register now
Already registered?
Sign in