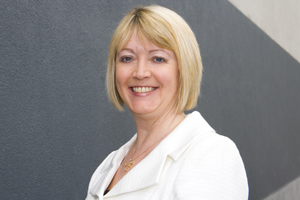 With 25 years experience, including stints on both corporate and agency-side, as well as two years as a freelance, Carol Gress has a CV that ticks every box. She's now head of marketing for Mortgage Next, a company that operates as a conduit between brokers and lenders and has almost 5,000 members on its books. Her programme includes a large conference for 200, a high-end annual incentive, around 30 roadshows and monthly induction events.
- My first time
I was working for Argos Business Publications, which ran the largest duty free exhibition in the world - International Tax-Free Traveller & Duty Free World. I was 18 and landed in Monte Carlo for three weeks, so I had to grow up pretty quickly.
- Following my passion
At the duty free event I was a gofer, and it was great experience. There were hundreds of stands and delegates from across the globe, so it was challenging and involved very long hours, but you have to have that passion to enjoy it.
- Pride as a principle
There's nothing better or scarier than the moment a big event is about to go live, but you have to have the same pride in everything you do, from the smallest events up.
- Keep on moving
I get terribly down when an event comes to an end and my husband and son know to leave me well alone for a while. The morning after our biggest event, I'm straight back in the office saying 'right, what's next?'
- I would be lost without...
... my Filofax and all the contacts in it. It's old-fashioned, but it works for me.
- My most unusual request...
... was to make Disneyland Paris 'more French'. It was an event for Gillette based around the 1998 World Cup. We had 5,000 people staying at the resort, many from the US, and, of course, they wanted a typically French experience. We did a lot of off-site stuff around Paris including hiring a chateau in Chantilly.
- Out of Africa
I took a group from Guardian Royal Exchange to Zimbabwe just after it opened up to events in 1994. People were shocked by the idea but I organised a twin-centre trip using the Elephant Hills Hotel in Victoria Falls and a safari camp in the jungle, just using a DMC. It was a tremendous success and I even met my husband there. I'd love to return, but it's such a shame what has happened to the country since.
- Striking a balanceOperating in the current economic environment is very challenging, especially within the financial sector. I have to continue inspiring people, but on realistic budgets and while keeping within acceptable PR boundaries.
- Devil's advocate
Working both corporate and agency-side has stood me in very good stead. With one you're controlling costs and on the other you're looking to make money. These different perspectives give you a much broader view.
- Out of office
I've been the chair of the PTA at my son's school for three years and I also love cooking and entertaining. I read when I find time, shopping is also a passion and I just love to travel - even airports have never lost that buzz for me.
PERSONNEL FILES
- Professional
1980: Marketing assistant, Argos Business Publications
1991: Head of incentives, events & travel, Guardian Royal Exchange
1997: Account director, OutSource Group
2000: Marketing services manager, Fuel
2003: Head of marketing, Mortgage Next

- Personal
Favourite restaurant: Town, San Carlos, California
Dream car: A bright red convertible Ferrari
Favourite hotel: Shangri-La Rasa Sayang, Penang and the Pismo Beach in
Kon Tiki, California
Favourite city: Rome and San Francisco
Have you registered with us yet?
Register now to enjoy more articles
and free email bulletins.
Register now
Already registered?
Sign in