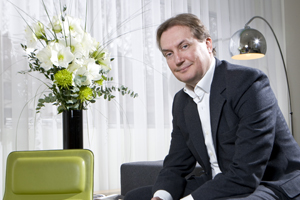 If the gloomy predictions made by corporates and agencies in C&IT's State of the Industry Report at the start of the year were anything to go by, 2009 looked set to be a shocker for the events industry. It's certainly been tough, with many agencies including, THA, BI, Motivaction, Banks Sadler, Concerto Group and Pickled Egg, laying off staff. But has it been as bad as predicted and has the market hit the bottom yet? As the end of the second quarter looms, C&IT caught up with the UK's top five agencies by event-based turnover to find out how the first half of the year has been and their outlook for the second half and beyond.
JACK MORTON WORLDWIDE
Q1/Q2 performance - "We beat our first quarter target and we're certainly going to be on target for the second quarter and will hopefully beat it. The first half of the year will end up being pretty much on track with last year," says Jack Morton executive vice-president Julian Pullan.
Redundancies - Two since the start of the year. The agency does not expect to make any more.
2009 client wins - Jack Morton Worldwide has been appointed to run a series of events for The Army's recruitment campaign from June to October, and to work on the Fifa Confederations Cup 2009 opening and closing ceremonies this month.
Outlook - "We're close to achieving 90 per cent of our target budget for the year. It's too early to talk about signs of a recovery and will be a while before we start to see complete confidence restored. We're not expecting to see growth in the UK next year. As we start getting closer to the 2012 Olympics, that's when things will seriously start to pick up."
GRASS ROOTS EVENTCOM
Q1/Q2 performance - "January was pretty quiet and no-one seemed to be making any decisions, but since then we have seen lots more briefs coming through. We were on track to hit our target for the year at the end of the first quarter, and we're running eight events this month, which is more than in the previous two years," says Grass Roots Eventcom head of business development Graham Burt.
Redundancies - Two this year, but Burt says the agency is planning to start recruiting after a major business win.
2009 client wins - A three-year contract with an as yet unnamed client, its first event for BP since making it onto the roster, and new business from public sector organisation The Learning Grid.
Outlook - "The business is in good shape and we're still on track to remain in the black. It won't be a year of record profits but it will be a profit and the pipeline is looking healthy for next year," says Burt.
P&MM EVENTS & COMMUNICATIONS
Q1/Q2 performance "We had quite a lot of events cancelled in the first quarter of the year," says P&MM director of events and communications Chris Clarke. But he adds that the agency has managed to protect its income by offering alternative services to clients that had cancelled events. "In terms of meeting our revised targets, we're at the same level as we were this time last year," he adds.
Redundancies - "We haven't made any redundancies this year and do not plan to in the immediate future either," says Clarke.
2009 client wins - P&MM won and delivered an international press launch for Lexus in Budapest, and has been appointed to run an annual dealer conference for a high-end consumer electronics brand in September.
Outlook - "We're operating events in July and August, traditionally a quieter time of the year for us, which is good, but the back-end of the year is quieter than we'd like," says Clarke. However, he adds that the agency is starting to see some longer-term briefs from clients for events in 2010.
WORLD EVENTS
Q1/Q2 performance World Events managing director Martin Parry says the agency was hit by several cancellations this year, which has had an impact on the business, but that its core pharmaceutical business is still quite active. "It's been tough," he says. "Our revenues are about eight per cent down on last year, but in the context of what is going on out there a single figure drop in revenue is pretty good."
Redundancies - "We've made no redundancies at all and don't envisage reducing headcount," says Parry.
2009 client wins - Two new global pharmaceutical client wins this year, both of which of which are longer-term projects.
Outlook - "We're not going to be as profitable as last year, but we still expect to make significant profit and we're in a strong position financially," says Parry. "We'll continue to invest in the future and our strategy is to continue to grow in mainland Europe and the US. I think 2010 will still be difficult for the whole industry but we should start to see signs of recovery by the end of next year."
UNIVERSAL
Q1/Q2 performance Universal Procon managing director Mike Ford says that 2009 has been a buoyant year for the agency as far as the US market is concerned. "There has been a slight decline in the UK market in both the first and second quarters, but we've seen a definite upswing in the US."
Redundancies - Ford declined to comment.
2009 client wins "We've won new business this year both from new accounts and existing clients," says Ford.
Outlook - Ford says the agency is on track to hit budget for the year ending September 2009. But he predicts there will be significant changes in the pharma and healthcare events sector, which Universal Procon specialises in. "The primary area we are seeing growth is in virtual meetings, particularly in the clinical pharma sector," he says. "There is always going to be a need for face-to-face meetings, but I think the dynamics of how we do business is going to be different in the future."
Have you registered with us yet?
Register now to enjoy more articles
and free email bulletins.
Register now
Already registered?
Sign in