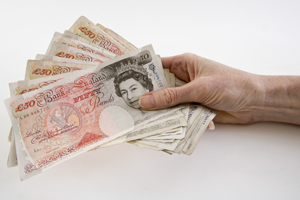 Changes to Air Passenger Duty (APD) have proved to be one of the 2009 Budget's most controversial components for the events industry.

The Government has given the go-ahead for increases in tax rates for travellers based on the distance they fly.

Easyjet communications director Toby Nichol said: "The Chancellor of the Exchequer has missed the opportunity to give the air passenger a much-deserved shot in the arm by refusing to ditch his planned £1bn raid on the industry over the next two years. In the Budget, he should have waived the planned increases in Air Passenger Duty in order to help an industry that will be at the forefront of dragging the economy out of the recession."

Top Banana Team managing director Pete Saunders said the APD increases would affect those questioning the value of flights and return on investment. "Any long-haul event purely for communications purposes is unlikely to happen now, but for incentives, companies will still want to use long-haul flights. It is another cost to consider and absorb at a time when people do not want to do that."

However, Institute of Travel & Meetings (ITM) chief executive Paul Tilstone said the organisation's members accepted the move, provided the revenue was reinvested in the industry.

"ITM members expect aviation cost increases to be caused by the UK aviation industry's entry into emissions trading," he said. "Any minor APD increase in advance of this appear to be relatively acceptable to members, although there is a wish for APD to be ring-fenced for investment in cleaner technology and for its removal altogether once emissions trading is implemented and the market sets the price for aviation emissions."

And Black Tomato business development manager Frances Green said APD increases would not significantly affect business. "More and more clients are putting long haul trips on hold and holding events in the UK," she said. "Those people keen to fly will continue to do so because it is part of their company ethos."

Other inclusions in the Budget that could affect the industry include:
A commitment to cut carbon emissions by 34% by 2020
Loss-making companies will be able to reclaim more taxes paid in the last three years until November 2010
Businesses' main capital allowance rate doubled to 40%
Fuel duty to rise by 2% from September and further every April for the next four years
Alcohol duties to rise by 2%

Elsewhere, another big Government initiative, the Tour Operators' Margin Scheme (TOMS) is set to become compulsory next year.

How does the Budget affect your business? Please post your comments below.






Have you registered with us yet?
Register now to enjoy more articles
and free email bulletins.
Register now
Already registered?
Sign in