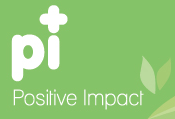 Positive Impact - the not for profit sustainable events education programme - has announced its latest round of seminars.

So far, five workshops have been lined up to run between March and May 2009 in London and Manchester, covering topics from procurement and food to carbon emissions and BS8901.

Positive Impact is overseen by Fiona Pelham, managing director of Manchester agency Organise This. "These sessions offer the ideal forum for organisers and suppliers to gather, learn and raise any practical question they might have," Pelham said.

Details of the events are as follows:

Identifying Issues: Waste and Food
How to identify, remove and reduce issues of waste; measuring waste, the challenges and benefits; issues of food and sustainability; food miles and food waste.
London: Wednesday 4 March - Excel, 13.00-16.30
Manchester: Wednesday 11 March - Radisson Edwardian Hotel, 13.00-16.30

Identifying Issues: Energy and Water
How to address energy and water issues; reducing and measuring energy and water usage; best practice energy and water use in the event industry.
London: Wednesday 18 March - The Business Design Centre, 13.00 - 16.30 Manchester: Wednesday 25 March - Bridgewater Hall, 13.00 - 16.30

Identifying Issues: Destinations and Carbon Emissions
What the future of carbon means for the event industry; how to measure and report on carbon emissions; understanding the future of the concept of a 'sustainable destination'.
London: Thursday 2 April - The Brewery, 13.00 - 16.30
Manchester: Wednesday 8 April - The Lowry Arts Centre, 13.00 - 16.30

Identifying Issues: Greenwash and Procurement
Understanding greenwash and how to avoid it; understanding the relationship between procurement and sustainability; best practice greenwash and procurement case studies.
London: Monday 20 April - The Barbican, 13.00 - 16.30
Manchester: Friday 24 April - The Palace Hotel, 13.00 - 16.30

BS8901 Masterclass
Guidance on how to implement BS 8901; understanding certification: self-certification and third party certification; Q&A to address specific BS 8901 challenges.
London: Wednesday 6 May - Earls Court & Olympia, 13.00 - 16.30
Manchester: Wednesday 13 May - Old Trafford, 13.00 - 16.30
Have you registered with us yet?
Register now to enjoy more articles
and free email bulletins.
Register now
Already registered?
Sign in