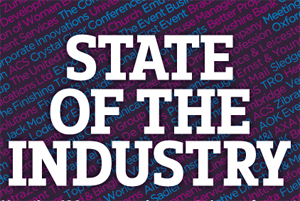 The award winner: LINE UP
Location: Chiswick
Staff: 15
Clients: Volvo, Indesit, Inchcape, SSP Group, Old Mutual, Compass Group
Why we are watching: Line Up further cemented its position as a major player in the industry by winning the coveted Platinum Award for the Volvo XC60 dealer launch at the Eventia International Awards 2009.
2008 Performance: A strong year for the agency, with turnover of about £5m and pre-tax profits up 25% on 2007 to £200,000. Managing director Duncan Beale says highlights included the Volvo XC60 event, and product launches for Indesit, Hotpoint and Canon. "Our main strategic development in 2008 was the launch of an experiential marketing division," he says.
2009 Outlook: Beale is confident the sector will survive the recession: "There'll be less Champagne and fireworks, but face-to-face is still powerful even in a severe downturn." He projects turnover up to £5.5m and pre-tax profits of more than £250,000 for 2009.
The incentive house: DBMT
Location: Loughton, Essex
Staff: 14
Clients: Mercedes-Benz, Rentokil Initial Group, Suzuki, Harveys
Why we are watching: DBMT is a leader in incentives with big-name automotive clients. With the market buckling under the pressure of scrutiny, the agency is taking measures to maintain business.
2008 Performance: Managing director David Bottrill forecasts turnover of £3.8m-£3.9m - just down on the £4.2m in 2007 because of "a couple of cancellations". He anticipates pre-tax profits to be in line with the £301,000 achieved in 2007. Highlights included winning a pitch for a Chrysler incentive, selling Costa Rica for the first time and expanding the staff team by two.
2009 Outlook: Bottrill forecasts turnover to be down 20% in the coming year due to "a number of clients not committing to incentives". However, DBMT continues to take a healthy number of inquiries and plans to ramp up efforts to win new clients by running fam trips. It also plans to expand its conference work.
The Experientialist: SLEDGE
Location: Shepherds Bush
Staff: 40
Clients: Cadbury, Innocent, O2, BSkyB, Nivea
Why we are watching: This agency is a expert in brand experiences, with the likes of Ansell Healthcare seeking its expertise for national business- to-business campaigns.
2008 Performance: This was a milestone year for Sledge, which was acquired by the UK wing of Australian marketing company Photon. Sledge commercial director Ian Irving says other highlights included a "huge win with a major pharma firm for three years worth £1m-£2m" and experiential events for Nivea and cereal maker Jordans. Sledge reported turnover of £11m in the year to June 2008.
2009 Outlook: Sledge is yet to make projections for this year but "growth is always on the agenda and we are in a very good place," says Irving. It will focus on new ways of extending the life of events: "We're working with partners to extend the longevity of live events though mechanics like digital content."
The party producer: EVENTWISE
Location: London Bridge
Staff: 20
Clients: BP, Porsche, Shell, GSK, Siemens, Dunhill
Why we are watching: Eventwise, part of the Concerto Group, is a heavyweight in social corporate events, Christmas parties and corporate hospitality - which have all been dented by the downturn. They comprise about 35% of the agency's business.
2008 Performance: Managing director Peter Jackson projects turnover of between £4m and £4.5m in the year to 28 February 2009, and pre-tax profits of £100,000-£150,000, down 30% on forecasts due to "market conditions". The Concerto Group merged Eventwise with Concerto: Live to form a single agency under the rebranded Eventwise banner. Jackson says the Christmas party work hit targets despite the market.
2009 Outlook: "Corporate hospitality is not central to clients' business so it will be a tough market," says Jackson. "It's still part of our portfolio, but we're ensuring we have a good balance."
The automotive expert: TRO
Location: Isleworth
Staff: 150
Clients: GM, GSK
Why we are watching: The automotive sector was hit particularly hard by the downturn last year. With 60% of its client base in this sector, TRO is working with big car brands to ensure events continue to take place in 2009.
2008 Performance: TRO's turnover of £17.5m and pre-tax profits of £1.25m were achieved against the background of its acquisition by CPM, which merged its experiential agency, Exentio, into TRO. Managing director Keith O'Loughlin lists highlights as creating the Mini stand at the London Motorshow, and winning business with the Department for Children, Schools and Families.
2009 Outlook: Capitalising on Exentio clients such as Lucozade, Nike and Microsoft is top of the agenda. "The market's going to be challenging so we'll look at new products and services that will help our clients," says O'Loughlin. TRO predicts growth but is delaying its financial forecast until clients confirm budgets.
The young pretender: SEVENTEEN EVENTS
Location: Canning Town
Staff: 4
Clients: Guardian News and Media, MS Society
Why we are watching: This agency was set up in 2005 and has made a name for itself in the CSR field. The likes of Guardian News and Media have used its expertise on sustainable events.
2008 Performance: Developments based on BS8901 marked 2008. Managing director Andrew Williams says: "We've developed Eventberry, our new online management system for BS8901, and sponsor online portal BS8901register.co.uk." Seventeen Events also ran the Observer Ethical Awards for the third consecutive year. It achieved turnover of £315,000 and pre-tax profits of £60,000.
2009 Outlook: Seventeen projects growth in turnover to £350,000 and pre-tax profits of £75,000. "Conditions aren't great but our sustainable focus prepares us well," says Williams. "We hope to launch an exciting sustainable event product and we will press suppliers and venues to embrace sustainability."
The retail specialist: AOK EVENTS
Location: Hammersmith
Staff: 7
Clients: Timberland, L'Oreal, Microsoft, Wolverine
Why we are watching: A quarter of AOK's clients are in the retail sector, and with unprecedented numbers of high-street giants going under in 2008 and retail sales plummeting, it remains optimistic about the market's sustainability.
2008 Performance: This small agency punched above its weight, with high-profile events for big brands. Managing director Alex Hewitt says the conference in Fairmont St Andrews for new client Timberland was a high point, as was the launch of AOK's corporate golf division. Its £4.3m turnover was up from £3.8m in 2007 and pre-tax profits grew from £142,000 to £221,000.
2009 Outlook: Hewitt believes the retail sector will still provide opportunities. "It will be flat for us in growth terms but I'd like to think we'll pick up a few new clients to counter this." he says. "But it will be competitive with everyone chasing the same business."
The industry veteran: OXFORD INTERNATIONAL
Location: Oxford
Staff: 19
Clients: St James's Place, Celgene, Pfizer, Shire
Why we are watching: Founded in 1990, this veteran has seen downturns come and go. With almost two decades of experience, Oxford International has evolved to survive recessions and has a long list of long-time clients, particularly in the pharma sector.
2008 Performance: It was a "cracking good year in which the phone rang off the hook," says managing director John Walker. The agency strengthened its relationship with some mid-sized pharma companies, and expanded its work in the association market. Walker estimates Oxford International turned over about £6m and achieved pre-tax profits of £200,000.
2009 Outlook: "This year will be average for the industry, but we're in a stronger position than most agencies because of our pharma client base, which is recession resilient," says Walker.
Have you registered with us yet?
Register now to enjoy more articles
and free email bulletins.
Register now
Already registered?
Sign in