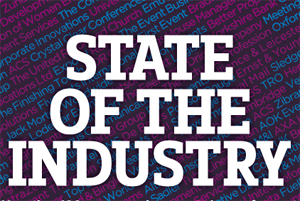 In a year that ended in widespread economic gloom and redundancies at the likes of Motivaction, THA, Zinc and BI, agency salaries still showed marginal growth.
The average account executive earned £23,781- up from £23,171 in 2007 - and the average account director salary was £40,602, compared to £38,444 the previous year. Directors were last year paid £62,521 on average - up from £58,622 in 2007.
Recruiters Linda Raymonde and Live Recruitment both say the survey results are similar to what they experienced in 2008.
Raymonde says the entry-level salaries for her clients are slightly below C&IT's account executive average. "Often they begin on £18,000 - £20,000, which is poor, especially as many are graduates," she says. "It could be because agencies can't afford to promote staff so they stay in the same position on higher salaries."
Live Recruitment director James Walton says salaries "held up well in the first three quarters of 2008 as the war on talent continued apace". But in the last quarter, the market changed, as event companies froze salaries or made redundancies.
"However, account management and new business positions remained in demand and will continue to be strong as agencies strive to cement client relationships and build portfolios," says Walton.
Freelancers were also hit by the downturn late last year: "Even if the freelancer was contracted for an event that was running, the extra agency capacity available due to events being scaled down or cancelled meant that in-house staff took over," he says.
Agency and client-side event team redundancies at companies including BMW and Pfizer unleashed a flood of job-seekers onto the market which spilled into 2009. AOK Events managing director Alex Hewitt says: "I've received more CVs - both from people who have been made redundant and graduates - in the past week than in living memory."
This year, agencies are carefully monitoring incoming business volume to ensure it matches staffing levels. "At the moment, we are staffed as we need to be but the economy is out of our hands," says Zibrant managing director (sales) Sharpe.
Agencies that anticipate expanding their staff are in the minority and most intend merely replacing leavers. "The market is going to be challenging in 2009 so we won't see recruitment but there will be headcount replacement," says TRO managing director Keith O'Loughlin.
Meanwhile, Walton anticipates that pay will plateau: "We expect that salaries will remain flat over 2009 as agencies protect their bottom line. There will be a marked decrease in bonuses."
Client budgets
Despite fears that the credit crunch would lead to clients slashing budgets and anecdotal reports of corporates cutting spend, the average agency C&I budget grew between 2007 and 2008.
Survey results show the average budget per delegate for meetings was up from £760 in 2007 to £826. On the incentive side, the average budget per head was £1,678, against £1,567 in 2007.
Most agencies say budgets were static across the year, and some report that they peaked in the early part of 2008 but then shrank markedly. "I don't think clients had a lot more to spend in 2008 than they did in 2007 but they were looking to retain an even keel until the end of the year," says Sharpe.
Any budget cuts appeared to be sector-specific, with finance, retail and automotive hardest hit. "Clients spent less right from January 2008," says Fresh managing director Nick Porter. "We had a retailer who'd booked a conference for 3,000 tell us that because the market was so tight their budget was reduced 20%."
Some sectors, like retail, were so at the mercy of the changeable economy that they took the wait-and-see approach moved and moved from approving budgets annually to monthly.
But there were exceptions - Porter says some financial and retail clients actually upped their budgets. However, Grass Roots Eventcom client services director Lindesay Brown says the bigger budgets could be attributed to clients consolidating events.
Clients scrutinised their spend like never before and axed the frills. "If they'd previously used five-star, they looked at four-star, they held standing receptions instead of sit-down dinners, and went for DJs rather than live bands," says The Finishing Touch corporate events director Butterfield.
Some agencies themselves came under client scrutiny as corporates sought to safeguard their budgets. "For the first time, clients were asking about the stability of the Fresh Group because they needed to know their budgets were safe and we weren't going to go under part way through the contract," says Porter. "There's been a downward spiral for agencies that weren't doing well and we've picked up business from some of them."
There's optimism among agencies that although budgets may reduce this year, client money will go further: "Last year, supply and demand kicked in and clients expected to get better value from hotels and we will see more of that this year - budgets may drop but hotel costs will come down and that will have an impact," says Sharpe.
- Vital Statistic
Average salary: Agency account executive
£23,781
(2008: £23,171)
- Vital Statistic
Average salary:Agency account director
£40,602
(2008: £38,444)
- Vital Statistic
Average salary: Agency director
£62,521
(2008: £58,622)
Have you registered with us yet?
Register now to enjoy more articles
and free email bulletins.
Register now
Already registered?
Sign in