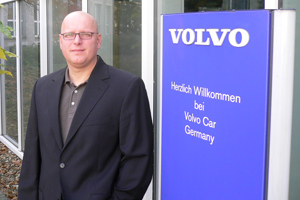 What's happening at Volvo?
With Ford's appointment of Stephen Odell as president and chief executive of Volvo Car Corporation there will predictably be changes. It's necessary in order to face the global economic crisis head-on. He is responsible for Volvo's global operations and works with me, but I don't have any insight as yet into how he proposes to change the company structure.

How will the economic crisis change the role of events?
It's an opportunity to prove the effectiveness of what we do. As traditional forms of marketing begin to suffer, customer relationship marketing can show new ways of reaching out to consumers in a positive way. In tough times, people change their behaviour. This can be healthy and should be treated as an opportunity.

What's your event strategy for 2009?
We have a few facelifts planned for 2009 and major launches earmarked for 2010.

Will you be doing anything different?
When you've worked in the same industry for a long time it's easy to become blinkered to what other brands are doing in events. I want to find new ways to reach consumers so it's important to continue to take an interest in how dynamic brands such as Red Bull are translating their above-the-line messaging into live activity.
Read the full Frank Schultz interview
Have you registered with us yet?
Register now to enjoy more articles
and free email bulletins.
Register now
Already registered?
Sign in