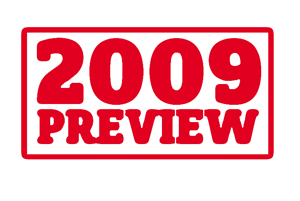 Background:
In last month's C&IT, THA chief executive Darren Gilbert flagged up a renewed focus by HMRC to tax freelances at source, and he called on Eventia to take a lead in getting the Revenue to clarify its position. Below is an outline of the HMRC regulation - the Right of Control - alongside feedback from agencies and Eventia chairman Patrick Collins. Collins is now to take this up with Eventia's board.
HMRC: the right of control
HMRC admits "there is no single satisfactory test governing the question whether a person is an employee or self-employed", instead listing 14 guidelines, including the 'Right of Control', which HMRC outlines thus:
"Employees must be subject to a certain degree of control by the engager although control need not be exercised in practice. It is the right of control that matters. The engager may control how a worker performs his services, what tasks have to be performed, when and, or where they must be performed.
The fact that a worker may be told how to perform duties will usually be seen as a strong pointer to employment but, where the worker is an expert (a ship's captain, consultant brain surgeon, etc), the absence of this aspect of control would probably not be seen as material.
Employees will usually be expected to work set hours each day or week but may be permitted to work flexible hours and to work at the employer's premises or at other places with the agreement of the employer. The self-employed person is more likely to have the freedom to do work when and where he or she wants."
VOX POPS
"We have a large freelance database and, essentially, if someone has chosen to be self-employed and to do their own tax returns, it should have nothing to do with us. Hitting agencies makes issues where there should be none, as there's no dispute that the tax is being paid."
Rachel Hargrave, managing director, The Phoenix Partners
"Clarification is needed and will only be achieved by a collective industry approach. It would be encouraging to hear what Eventia can do on behalf of its members. This is especially relevant as I believe agencies will change business models to suit economic trends and freelance support may be more prominent."
Tina Morris, managing partner, Adding Value
"I believe one of the reasons for confusion is that when HMRC issues guidelines to regional offices, each office then makes its own interpretation. As a result, it seems some agencies have been dealt with less flexibly than others. In the past, it was acceptable to employ freelances as consultants and they were solely responsible for tax and NI. I believe this now may leave agencies open to scrutiny as HMRC can decide to act 'beyond your contract'. There are also a number of other grey areas."
Patrick Collins, chairman, Eventia - a personal viewpoint.
Have you registered with us yet?
Register now to enjoy more articles
and free email bulletins.
Register now
Already registered?
Sign in