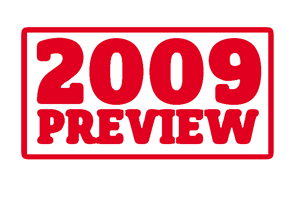 BIG AGENCY
Mark Saxby, sales and marketing director, World Events
In the current economic climate, clients may look to outsource their events. These contracts will be large so they need a large agency because they have the critical mass required to absorb that big volume of work.
Procurement departments will increasingly look to consolidate buying power so they will put more work through a smaller number of agencies and drive better value through them. They are likely to choose big agencies because they are able to give them better rates through economy of scale.
Clients that work with a long list of agencies on their events are likely to rationalise them. They will recognise that having a large supplier base isn't effective. So they will give a larger amount of work to a fewer number of agencies. It will be the big agencies that they continue to work with because they can handle that large volume.
Big agencies tend to have more buying clout than smaller ones. Big agencies are buying more from suppliers so they can potentially negotiate better rates than smaller agencies that are buying less, and can pass on that saving to their clients. They are more likely to retain their clients and be attractive to new ones because they can offer better value.
Intensive training programmes for staff are run internally by large agencies. Big companies wouldn't cut back on staff education and training even in difficult financial times because they employ so many people. But small agencies have fewer employees so they are more likely to reduce the staff training budget. Meanwhile, big companies will continue to train their staff on the likes of ROI, which will help retain clients because they find this valuable.
Big agencies may have more staff to pay but because they have more employees working in one building than a small agency, the costs per head are lower. And we have regular meetings and communication tools, like an intranet, enabling us to make decisions quickly.
Finally, clients contract agencies to manage events months or even years ahead so they have to ensure the suppliers they are dealing with are financially stable long term. Big agencies are more likely to be robust because they have a broader client base and are exposed to more industry sectors than small agencies. They aren't likely to have one client that generates 50% or more of their income, which is more likely to be the case with smaller agencies.
World Events has offices in the UK, US, Amsterdam and Germany and has staff in Belgium and Bulgaria. It employs 120 full-time staff, 100 of whom are UK based, and uses at least 25 freelancers during busy periods
SMALL AGENCY
Richard Murphy, director, First Event
By having fewer staff, small agencies have lower overheads compared to big agencies, so when the recession hits, they are less susceptible to lay-offs. It also promotes greater accountability. Each employee has real ownership of their account, whereas big agencies may view the client as merely a number.
We also have a low staff turnover, which keeps down training and recruitment costs and is also valuable in building relationships with clients and suppliers. Long-term relationships allow you to identify and address early on any changes in market conditions. Large agencies are known for high staff turnover, which means less intimate client-staff relationships, and another bottom line cost.
Small agencies can react to changing market conditions faster than big agencies, which is essential in difficult times. Because we have a small team, we don't need to have department, middle management, senior management and boardroom meetings before a decision can be made. Clients usually have direct access to the agency director, who can make decisions instantly.
Agencies with just one office have direct control over costs. But big agencies with overseas offices are exposed to foreign market conditions. Agencies with offices in the US must really be feeling the pinch now.
Small agencies are more flexible, so we are more attractive to clients and can retain business. We can work in the way that the client wants, to suit their budget. For example, a financial client was planning a launch in South Africa. Then the crunch hit and the event had to be cancelled or reduced. We worked with them, threw the contract out, clawed back as much of the cancellation charges as we could, reduced the programme and ensured the event still took place. But large agencies have rigid systems in place that state their management fee and structure, which doesn't change to meet clients' individual needs.
Big agencies don't necessarily have stronger buying power. Each deal comes down to the skill, supplier relationship and ability of the individual agency to negotiate on behalf of the client. Like other small agencies, we outsource AV, production and design, which cuts overheads and means we only charge for services used. Big agencies that offer these services in house have to pass on these costs to their clients even if they don't use them.
Many big agencies specialise in specific industries, which leaves them vulnerable in uncertain financial times. Small agencies like ours work with many different industries.
First Event has one office in the UK. It employs 11 full time staff and one part-time employee.
Have you registered with us yet?
Register now to enjoy more articles
and free email bulletins.
Register now
Already registered?
Sign in