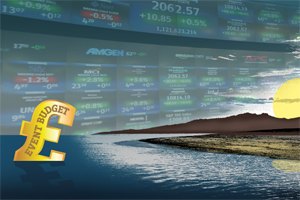 While agency bookings for the first quarter of next year appear buoyant, it's no surprise that there's serious concern among agencies and venues that the rest of the year will be somewhat bleaker.
Meanwhile, corporates such as BMW have felt a chill wind and have made job cuts in their events teams. In the US, perceptions of the sector were dealt a blow when finance giant AIG took a hammering for paying out for expensive incentive trips while the taxpayer bailed out the banking system - Barack Obama was among the most vocal of critics. On home soil, Barclays was hit with the headline "Monte Carlo ... (for fat cat bankers) or bust (for the rest of us ...) in The Sun for an overseas staff event.
With this in mind, C&IT tackles five of the key issues for 2009, kicking off by analysing the financial sector's event plans in the current recessionary climate and in the light of the media attention mentioned above.
Next, the UK versus overseas debate is tackled as planners face lower budgets, before C&IT examines whether big or small agencies are better placed to deal with the financial crisis. Events technology is then assessed - will the credit crunch herald the new technological dawn promised for so long? The final section analyses the ongoing debate regarding freelances and taxation.
Finance clients bite the bullet
"I can't give specifics of individual events, but I will say that Barclays has always been extremely cost-conscious whether it's for events for clients or internal projects. There is a strict business vision applied across all events and there has to be a tangible business value - and that has always been the case. With overseas trips, again I can't give specifics, but there will be, as always, a close eye on costs, but it will be business as usual - things like client seminars will go ahead because they are valuable to the business and, equally, staff interaction is valuable and if the best way to do that is to bring them together, then that is what we will do."
Barclays spokeswoman
"Let's not kid ourselves, things are going to be massively challenging over the next 12-18 months. Cancellations and cut backs are happening industry wide - the knock-on affects of the financial collapse are enormous, and consumers aren't spending, which of course affects our clients. Perception is a massive word. While face-to-face marketing is recognised as vital, how events are perceived by employees, customers and the general public can have serious repercussions. Businesses are already going to the wall and it will be the prudent who survive. Unfortunately, our industry is comprised predominantly of SMEs and it's a known fact that these are the worst hit in downturns. However, there are always winners and losers in a downturn, you just have to make decisions accordingly, and some of them will need to be harsh."
Richard Waddington, chief executive, First Protocol
"We've just been bought by [a bank], so for us it's business as usual until we know otherwise. We are planning as normal - nothing has been cut yet, but for everything I put forward for events for next year, I have to show what the value is in doing that event."
Jamila Saidi, marketing and events manager (EMEA), Merrill Lynch
"The situation is worrying. I have seen a lot of redundancies among our financial clients and a lot of people I have spoken to have said they are moving more events in-house. There are moves towards using virtual meetings technology and environmental issues - a major topic before the financial crisis - are being used as an excuse to cut travel. It's a brilliant out. The financial director of Travelodge recently wrote to directors at each of the FTSE 100 companies saying on average he could save them £8,000 against four-star accommodation. The likes of Hilton have emailed me offering 50% discounts across the board. The financial events sector will definitely come out of this and come out stronger, but it has to be very careful in PR terms. I was recently at an upmarket hotel and there was an awards dinner for RBS and they'd clearly spent a lot of money. I'm a shareholder and with the share price at 8% of its peak, was that a good PR exercise? Not really."
Tim Warren, managing director, GSC Events
"We tend not to make full details of our events programme public for various commercial reasons. However, I can say that our events programme is tailored to the needs of the business in any given period and appropriate events are designed to achieve specific business objectives."
Aviva spokeswoman
"We work with a number of the UK's largest financial networks, all of whom have been impacted from recent developments. Many of their events are sponsored by banks and as such we have seen commitment for both incentive travel and conference events put on hold for 2009 due to the lack of sponsorship. However, while we are currently seeing a lack of commitment, our view is that the events will run in 2009 but with significantly shorter lead times and perhaps with less glitz than in previous years. Incentives have certainly been the first to be cut, which is not uncommon in uncertain times but our message to financial clients is that it is now more important than to incentivise employees to not only achieve targets, but more importantly for them to stay loyal and not jump ship."
David Bottrill, managing director, DBMT
"Whichever way you cut it, times are tough. From an agency perspective, obviously your targets have to change and it is volume sales that will drop. But, financial companies will still only turn over as a result of human endeavour and that endeavour will still need to be rewarded. I think agencies that only offer off-the-peg-style services will struggle, but if you can properly add value, this situation should throw up as many opportunities as it does problems."
Chris McQue, director, Creative Direction & Motivation
NO COMMENTS
"As we are in the early stages of an acquisition, it is far too early to comment on event plans"
Lloyds TSB spokeswoman
"I'm sorry, it's just not an area we can comment on right now."
HBOS spokesman
"we won't be able to participate as details of our events calendar are confidential"
JPMorgan Chase vice president (corporate meetings and events, EMEA) Kathryn Bellwood
"We won't be able to comment. It's just to do with company policy"
Goldman Sachs media relations spokeswoman
"With everything that's going on. we are just not saying anything"
Blackrock head of events (EMEA) Maida Atkins
"Unfortunately it looks like we'll have to pass"
Bank of New York Mellon Asset Servicing spokesman
"Our events team is working on a high profile event and won't be able to provide the information requested"
HSBC Bank International, spokeswoman
"We'd prefer not to participate"
Credit Suisse spokesman.
Have you registered with us yet?
Register now to enjoy more articles
and free email bulletins.
Register now
Already registered?
Sign in