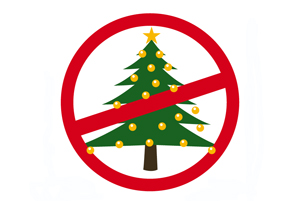 VENUES
Darren Hart, corporate sales manager, The Brewery
Our bookings are up and there are quite a few larger parties than normal. I think it's because some firms that in the past may have run three or four separate events for different divisions have decided to consolidate them.
This year, we have our biggest ever group - 1,400 from an FMCG company, and there's also a party of 500 for a law firm. Last year, the largest group we had was 770. Historically, the average-sized group is 450-500.
We've had only a couple of cancellations due to the credit crunch, but people are more wary about booking. One financial firm cancelled its party for 500 guests in August but then rebooked it in October. Another booked a Christmas party for 500 in March but cancelled it in August. Budgets are about the same but it's taking longer to get events approved.
Rupert Ellwood, managing director, Vinopolis
"We are doing well, with about 50 bookings for Christmas, which is only five down on last year, and we are expecting more to come in. There have been no cancellations, but we have had clients calling to enquire about cancellation fees. Because of cancellation fees, it's not ideal for them to cancel so we are helping to add value. About 25% of our clients have asked us to cut back on package add-ons. They will still have the standard DJ, but they won't have additional entertainment, and they won't have extra drinks packages.
Shared corporate parties are popular for the first time this year. Last year, we didn't have any, but this year we have two for a total of about 800 delegates. It's mostly financial and banking firms that are reducing the add-ons. They are still going ahead with their parties because they have to keep staff happy and they are cutting the extras not because of budgets but public perception.
AGENCIES
Samantha Jameson-Blair, managing director, Organza Events
In some industries like media, a lot of the clients with massive budgets are cutting back. They are still having Christmas parties because it would be against their corporate ethos not to, but they are having sparkling wine instead of champagne. They are more specific about guest numbers and they are ensuring that staff who RSVP don't pull out. They are also having buffets instead of a three-course meal and ending the evening an hour or so earlier. Budgets are slightly down. Last year, the typical spend was £22,000 to £24,000 for 100-150 people. This year, it's £20,000.
We've not seen a fall in bookings but we have to justify the cost of absolutely everything. We've not had cancellations but a few companies that have made staff redundant have postponed parties until the new year as they don't want to be seen to celebrate. However, some firms are spending more because they think it's never been more important to boost staff morale. And firms in non-traditional markets like insolvency, that are thriving, are having parties for the first time.
Mike Kershaw, chief executive, Eventwise
We are about 10% down on bookings on last year overall. Initially, we were aiming to deliver 70 Christmas parties this year, but now we believe it will be just over 60. Companies book early in the year but if they decide to cancel now they face a cancellation penalty of 70-80% of the total cost.
We have only had a couple of banks cancel in October. They chose to pay the cancellation fees because they are concerned about the media looking for evidence of what they perceive to be frivolous spending. We anticipate that there will be fewer package upgrades this year, so clients are deciding not to upgrade the quality of the wine or entertainment, whereas in the past they would have done. But who knows what to expect in the current climate? We are all in uncharted waters here.
CORPORATES
Alan Hickman, head of in-house events agency Four Brand Communications, Cadbury UK
Within Cadbury UK, each department tends to organise its own individual party. We don't have a huge event for the entire company. There are a couple of early evening Christmas gatherings - not exactly parties - in mid-December at our two commercial centres in Uxbridge and Bournville.
Most departments will arrange their own localised Christmas events, which will range from small teams going out for a meal to larger groups that will hire a venue and entertainment. I'm organising the Christmas event for our team of 100 at Berrow Court in Harborne. We have exactly the same budget per head and numbers as last year. We've not been affected by the credit crunch, which surprised me. I thought we would be looking at a reduced subsidy but we're not. Our employees can bring partners but they have to pay.
Karen Sumner, events manager, Allen & Overy
We have parties for departments because our firm is so large. Some of them are on site in our offices, others at venues like The Brewery. There's been a distinct lack of venues that will do themed packages for small groups like ours of 50. They are all just interested in big groups or shared parties. In total, there will be about 15 events, the biggest will be for 300.
We've not cancelled any Christmas events but we have been asked to be mindful of the budgets. We are negotiating hard with the suppliers to get costs down. Some venues are willing to listen but the more popular ones are set on their prices. In terms of the cutbacks, we are considering a DJ instead of a band, and being flexible when we hold it.
Have you registered with us yet?
Register now to enjoy more articles
and free email bulletins.
Register now
Already registered?
Sign in