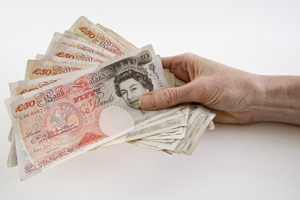 Business was good for big agencies last year, according to a new survey of UK agencies' 2007 financial performances.

The 'Financial Benchmarks - UK Event Organisers 2008' survey is produced by financial consultants Brett Howell Associates.

It identifies the "winning" and "losing" UK agencies of 2007, based on their financial performances last year.

Its "winners" list includes:
BCD M&I -turnover and gross profits up on the previous 17 months
BSI -turnover up 28% to £60m
BI - broke even after four successive years of losses
George P Johnson - £1.1m profit following losses after four successive years
Grass Roots - success due to acquisition of Maritz
Motivcom - pre-tax profit up 22% to £3.3m
RT Marketing - pre-tax profit up from £180,000 in 2006 to £639,000 in 2007, and turnover up 10%
TRO pre-tax profit up 56% to £1.28m
THA Group - £274,000 pre-tax profit in 2007 compared to £644,000 loss in 2006, turnover up almost 50% to £34.8m

Its "losers" list includes:
Banks Sadler - pre-tax profit down from £577,000 in 2006 to £487,000 "largely due to start up costs on new offices"
Carlson Marketing Group - loss of more than £1.5m, "making a total of £12.5m of losses in the last five years"
Choice Travel Team - loss of £870,000
Skybridge - "another loss on a turnover that was down 25%"

C&IT has approached the "losing" agencies for their right of reply.


Have you registered with us yet?
Register now to enjoy more articles
and free email bulletins.
Register now
Already registered?
Sign in