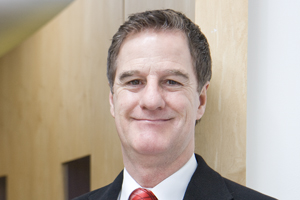 Traditional conference programmes will fail to motivate Generation Y delegates, a meetings expert has warned event planners at the C&IT Corporate Forum.
During his presentation entitled 'Designing meetings and events for Generation Y', University of Westminster senior lecturer in business travel and tourism Rob Davidson said that planners needed to take a non-traditional approach to events aimed at delegates born between 1977 and 1995 (Generation Y).
"This generation is frightening because if you can't adapt your meetings to the needs of Generation Y, then they will stay away," he said. "The classic conference programme will not motivate these people."
The generation would respond well to communication via strong images rather than long written messages, frequent brief communications such as text messages that reminded them about an upcoming event, and provision of online information, said Davidson.
Green venues, CSR, and the opportunity to interact and contribute to the local community during events were also important to Generation Y delegates.
Planners should involve Generation Y delegates in pre-event work, Davidson advised: "If you ask them what speakers, destinations, venues and topics they want ahead of the event then they will feel ownership of the meeting and they will be on your side purely because you have involved them."
Although Generation Y were experts in electronic communication and should be engaged with in that media, they lacked natural networking ability.
Planners should come up with innovative and structured networking sessions for events aimed at delegates from that generation, said Davidson. "You will need to structure your networking sessions a bit more and give delegates a reason to approach complete strangers and talk to them," he said.
Have you registered with us yet?
Register now to enjoy more articles
and free email bulletins.
Register now
Already registered?
Sign in