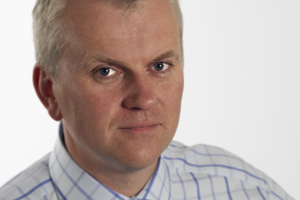 Profitability at provincial UK chain hotels dropped during August, while London properties achieved modest growth according to the latest HotStats survey from TRI Hospitality Consulting.

Daily income before fixed charges (IBFC) - or gross operating profit - declined by 3.7% to an average annualised figure of £28.42 per available room compared to the same month a year earlier. Lower profit was caused by a drop in demand and weak average rate growth of 0.5% to £69.55, resulting in total sales down by 2.4% according to the study.

"Even in August, business demand remains crucial for branded chain hotels, which reported a significant year-on-year reduction in corporate and conference room lets. With British families taking fewer short breaks too, leisure demand was never going to compensate for the revenue shortfall," said TRI Hospitality Consulting deputy managing director David Bailey.

There were some regional bright spots, however, with average occupancy increasing by 7.2% to 73.1% in Liverpool, which TRI puts down to the city's Capital of Culture events. Average occupancy edged up in Newcastle by 1% to 80.1%, but in other major UK cities the occupancy trend was generally negative.

Meanwhile after the boost provided by the Farnborough Air show in July, the London market returned to the more moderate year-on-year growth levels reported in May and June. Daily IBFC increased by 2.1% to £49.69 per available room, driven by a 5.2% increase in achieved average room rate to £105.89.

"Changes in global financial markets are becoming increasingly volatile and dramatic. Given London's maximum exposure to such events, hotel performance has remained remarkably steady over recent months. Although down on last year, average rate growth is still ahead of 2005 and 2006 levels," said Bailey.
Have you registered with us yet?
Register now to enjoy more articles
and free email bulletins.
Register now
Already registered?
Sign in