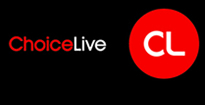 Choice Live has undergone a major restructure that has seen the agency cut half its staff.

The company has put the cuts down to a £100,000 investment in new event management technology. As a result, the agency made eight event assistants redundant in April. Elsewhere, sales and marketing director Christina Brown and operations director Emma Bainbridge parted company with the agency in July. Choice Live now employs ten staff.

Bainbridge, who previously worked for BI's Chinese operation, Mint, has been recruited to the position of head of shows administration and special events for the Royal Horticultural Society.
"The company has taken out a middle level of management because we have invested a lot in technology," said Choice Live marketing executive Jo Watling.

The Hitchin-based agency - formerly a pharmaceutical specialist - rebranded from Choice Group to Choice Live in February as it prepared to expand into other markets. Since the rebrand, the agency has won £4m-worth of business that will take place over the next five years.

Despite its intention to diversify into non-pharmaceutical sectors, the agency's medical congress work has boomed. Confirmed business includes the NYSORA World Anesthesia Congress in Dubai in 2010 and events for new clients the International Society of Burn Injuries and the Cyprus Association of Directors.

Watling said Choice secured a lot of new business on the back of the World Congress of Anaesthesiologists, which it managed in Cape Town in March. "A lot of the contacts we made there have approached us," she said.

The agency plans to focus on targeting other industry sectors in September and October. It intends launching a campaign that will include print advertising and having a presence at large industry shows such as EIBTM.

"We have business on the books for ten years ahead so there is definitely a bright future for Choice Live, it's just been a rocky road getting there," concluded Watling.
Have you registered with us yet?
Register now to enjoy more articles
and free email bulletins.
Register now
Already registered?
Sign in