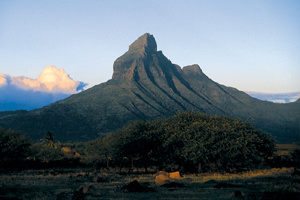 Mauritius is successfully establishing itself as a popular C&I destination for the UK market, recently attracting the likes of Mercedes-Benz, IBM and Rotork. But as corporate budgets tighten in an unfavourable economic climate, will the long-haul destination remain on their radar?
Air Mauritius is optimistic about the destination's future. Its latest figures show 3,623 UK-based C&I travellers flew with the airline to Mauritius in a 12-month period between 2006 and 2007. The carrier's specialist sales co-ordinator, corporate and group sales department (MICE), Rakesh Joomuck anticipates this will grow. "Our forecast for the next financial year shows a big increase," he says. However, he admits he is seeing some companies reduce their number of incentives.
Roger Plumpton, managing director of Hosmark, a hotel representation company that specialises in C&I, agrees that Mauritius is faring well despite the downturn. "Hosmark has seen little indication of a slowdown in the UK market," he says.
And the gloomy global economic outlook hasn't stopped hotel chains pumping money in. A number of new properties are coming on stream this year and others are undergoing major refurbishments.
New openings include the 193-room Grand Mauritian Resort & Spa, which launched in July and offers the island's largest pool. The first phase of resort Anahita opened in June, offering 70 residences, and Intercontinental Hotels & Resorts is scheduled to open its first property in Mauritius this year. Another newcomer is the Four Seasons Resort Mauritius, which will offer 91 villas and 35 residences.
Among the renovated properties is Sugar Beach, which hosted IBM in March last year. The resort reopens in August after four months of work. It is being upgraded to five-star standard and will offer 238 renovated rooms, 92 of which will be remodelled into Superior Ground Floor Villas. And Beachcomber is rebuilding its Trou aux Biches resort on the west coast.
Oxford Motivation took a group of corporate buyers to Mauritius in May. Operations director Gerry York says it is an ideal incentive destination for UK groups because of the small time difference, overnight flights, wealth of activities and range of accommodation. "It's excellent value for money with a great choice of hotels," he says.
York believes, however, that Mauritius is a tougher sell as a conference destination. "It doesn't tend to win conferences because it looks like more of a jolly," he says.
But the Mauritius Tourist Promotion Authority (MTPA) insists Mauritius is well set for conferences. UK and Ireland representative Robin Mack says: "With its world-class resorts, hospitality and service standards, Mauritius is a superb conference destination."
Mack adds that the Freeport Exhibition Centre and the 17,000m2 Swami Vivekananda ICC, which has attracted Barclays and British American Tobacco in the past, are major drawcards for the conference market.
Rotork is also sold on the destination's conference offering. It took over the Paradis Hotel & Golf Club in April for a conference for 500-plus delegates. Rotork sales support and marketing manager Tony Scott says it worked well. "Mauritius offers high quality cuisine and hotels and is an unspoiled destination," he says.
It does present unique logistical challenges though. Sea freight takes two months and the internet is slow. "In our experience, the island also has a limited - although high-quality - choice of DMCs and suppliers," says Scott.
Mike Lancaster, managing director of Conference Co-ordination, which managed the event, says he pitched Mauritius to Rotork because it was the ideal destination. "It will be a hard act to follow," he says.
ISLAND DIARY
Agency Oxford Motivation took seven corporate buyers to Mauritius in May
Monday 12 May
08.00 After a comfortable night in business class on an overnight flight from Heathrow, the group arrived in Mauritius, where delegates were met with flower garlands and coconut cocktails by DMC White Sand Tours. The group was transferred to Le Touessrok in 4x4s.
09.00 Upon arrival at the resort, delegates tucked into a buffet breakfast and had anti-jetlag massages at the Givenchy Spa.
13.00 The group travelled five minutes by boat to one of Le Touessrok's islands, Ilot Mangenie, for local speciality seafood and palm hearts. A tour of the Le Touessrok golf course and exploration of the resort at leisure followed.
20.00 An Asian-influenced dinner was served at on-site restaurant Barlen's, after which the group was entertained by live music.
Tuesday 13 May
09.30 Delegates paired up and took to the road in Minis and Jeeps (above), driving around the island's north-east coast, visiting sugarcane museum L'Aventure de Sucre before concluding the rally in Port Louis.
12.30 Powerboats transferred the group to La Pirogue, where performers welcomed the delegates with cocktails. An outdoor lunch preceded a tour of the property and neighbouring resort Sugar Beach, which is reopening in August following a refurbishment. The group was then transferred by coach back to Le Touessrok.
19.00 The group was driven through sugarcane fields to private venue L'Etoile, where they were greeted by fire-eating, singing and dancing performers. Cocktails were followed by dinner and dancing.
Wednesday 14 May
10.00 An ocean cruise on a chartered catamaran with a stop for snorkelling was followed by lunch at Falaise Rouge, overlooking Mahebourg bay, and a visit to eco-sanctuary Domaine de L'Etoile.
20.00 The group dined at one of Le Touessrok's restaurants, Three-Nine-Eight, before cocktails and entertainment around the pool.
Thursday 15 May
Guests spent the day at leisure, enjoying Le Touessrok's beaches and facilities before a coach transfer to the airport, for the flight back to London Heathrow.
CORPORATE LOWDOWN
Rachel Rothwell, direct marketing reseller sales manager at Zyxel Communications UK, travelled with Oxford Motivation to Mauritius on a hosted-buyer trip
What was your perception of Mauritius before you visited? I thought Mauritius was a holiday resort, best suited to honeymooners. I never thought of it for C&I, but I perceive it to be exotic with a good five-star offering.
How has your view of Mauritius changed since visiting the destination? It has a wide range of activities on offer and high standards among the venues and suppliers, so it would make a great incentive destination.
Is Mauritius more suited to conferences or incentives? Mauritius isn't really a conference destination, in that it doesn't appear to have the facilities to handle massive groups. If I were organising a substantial incentive, I would definitely use Mauritius because it's a place that delegates would remember for the rest of their lives.
Is the 12-hour flight between London and Mauritius worth it? In our industry, you can't take people out of work for more than four days. An incentive of that duration would work well and the 12-hour flight is absolutely worth it, especially as you can fly overnight. And you can always have an anti-jetlag massage at Le Touessrok's spa to recover.
What venues impressed you? La Pirogue would be suitable for sales incentives as it has a fun atmosphere. Le Touessrok offers a sophisticated and exclusive environment, which is geared towards guests who want to relax, and enjoy and the finer things in life.
Which activities would you recommend? I was part of a Mini rally around the island, which would be a great team-building activity for C&I groups as you all become very competitive when you're out on the roads. It was a fantastic way to discover the island in our own time. Another particular highlight was a powerboat ride around the coastline.
CORPORATE LOWDOWN
Paul Hudson, head of corporate externals, southern region, Equanet, travelled with Oxford Motivation on a hosted-buyer trip
What was your perception of Mauritius prior to your visit? I never thought of it as a C&I destination. I thought it was more of a place for honeymoons. Destinations such as Barbados seemed more likely destinations for incentives.
Has your perception changed? I was impressed with the facilities and venues on offer. It is really geared up for corporate group activities and I think the industry is really switched on in Mauritius when it comes to business travellers.
What's Mauritius' USP? You really have everything you need in this destination. It caters for groups, and does so in a personal way that makes delegates feel at home through the exceptional level of service. My butler at Le Touessrok went to the extent of hand-drawing me a map of the local cultural attractions.
Which hotels were you impressed with? La Pirogue seems to be well equipped to handle groups and can take between ten and 250 guests for an incentive. It's relatively close to the airport, so transfer time is not an issue, and you have a lot of activities on your doorstep. Le Touessrok is suitable for smaller, high-end events for senior directors. It can put on a good show and is exclusive.
What activities are on offer? In Mauritius, you have great weather all year round, which means you can take advantage of all kinds of water sports - from powerboat cruises to trips along the coast in a catamaran with stops on the way for snorkelling.
Will you use Mauritius as an incentive destination in future? We've already finalised our annual event this year, which is going to take place in Barbados, so we are looking to develop some ideas for the next installment. And I will absolutely look at Mauritius for that.
DIRECTORY MAURITIUS
Mauritius Tourism Promotion Authority
Contact: Toto Ghoorah, 020 7584 3666
Email: mtpa@btinternet.com
Web: www.mauritiustourism.co.uk
Have you registered with us yet?
Register now to enjoy more articles
and free email bulletins.
Register now
Already registered?
Sign in