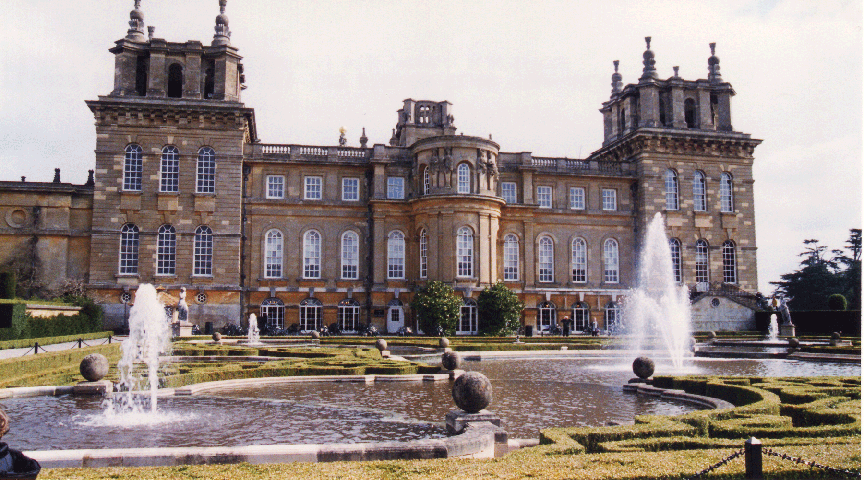 The brief: Private equity and venture capitalist firm 3i hosted its oil and gas meeting for 100 clients and key contacts in January. An afternoon conference focused on the challenges facing the industry over the next five year, and was followed by dinner. Delegates from around the world and the UK were invited to the event, which was organised by agency Gusto Events.
Challenges: Blenheim Palace normally closes its state rooms between December and February for essential maintenance work and cleaning. "Many people forget it is the home of the Duke of Marlborough and may expect a little bit more than we can deliver," says Blenheim Palace Hospitality event planner Emma Rogers. "We have to be mindful that he lives here."
Catherine Hillier, group events manager at 3i, also points out that working in such a historic building has its caveats. "Because everything has to go through the palace, you have that double layer and rarely get an immediate answer to questions, which is perfectly understandable when you're in such a fantastic venue, but as a client you do need to be patient," she explains.
Solution: "The client was initially considering using the Orangery and the Marlborough room for the conference, with us turning it round for the dinner in the evening," says Rogers. "But they were keen to really showcase Blenheim and the best way to do that is to use the Great Hall, so we took down the internal scaffolding and reopened the palace especially for them."
Execution: "Because people were coming in from all over the world, we knew there would be quite a few arriving early and looking for some comfort and entertainment, so we transformed the Marlborough room into a gentleman's club," says Gusto Events project manager Jackie McConaghy. "We lit the fire, brought in leather sofas, Tiffany lamps, palm trees and newspapers, and ran a bar and concierge service. We also organised tours of the gardens. We used the Orangery for the conference and the lunch. We created a wall in the middle and provided an informal buffet lunch at one end, and then delegates walked through to the conference area, which we laid out theatre-style with back projection," she says.
Three key speakers from the oil and gas industry gave the address and broadcaster John Humphrys moderated the session and was a guest speaker at the dinner, which was served in the Great Hall.
Guests were then transported to their hotels in Woodstock or made their way home. "International guests really loved the charm and the quaintness of the properties in Woodstock and there was a very good standard of rooms available," says McConaghy.
Verdict: Although Gusto was able to negotiate the price, McConaghy points out that she had to pay a premium for the rooms to be opened out of season. However, she adds: "That was all part and parcel of what we wanted so I think as far as value for money is concerned, we got a really good venue."
Hillier concludes: "I think there are ups and downs in any type of venue. If we'd been planning things in season, it might have been more straightforward but for something as exclusive as this 3i event, feeling as if we were being let in on a secret gave the event a sense of exclusivity."
FACTFILE
Company: 3i
Event: Conference
Group size: 100
Agency: Gusto Events
Date: 24 January 2008
Venue: Blenheim Palace
Budget: Undisclosed
Have you registered with us yet?
Register now to enjoy more articles
and free email bulletins.
Register now
Already registered?
Sign in