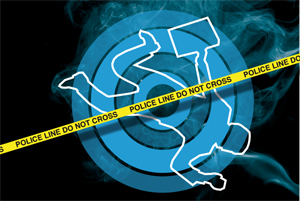 The nightmare scenario of prosecutions and jail terms for agency chiefs guaranteed that the Corporate Manslaughter Act caught the imagination well ahead of it taking its place in the statute books in April. But even now, opinions on its impact and which parties might be affected or liable when an event results in a fatality still differ wildly - cause for concern for corporates, agencies and suppliers alike. In an effort to generate some clarity, C&IT asked four agencies to put questions and fictitious scenarios to four legislative experts to give their opinion on how they might be interpreted in the courts.
- Ray Roberts, director, Travel Impact
I'd like to know whether the jurisdiction of the Act is limited to the boundaries of the UK in terms of where alleged breaches can occur. If so, does this extend to the British Commonwealth, Northern Ireland and the Channel Islands or just mainland UK?
The Act applies to companies based in England, Scotland, Wales and Northern Ireland. The Channel Islands and Isle of Man are not part of the UK, but their legislature tends to follow suit. It also applies to foreign companies operating within these territories, but does not extend to overseas operations - although other countries may have similar legislation.
The Act also extends to a death which occurs within UK territorial waters and to UK registered ships, UK controlled aircraft, hovercraft, and to offshore oil platforms. This includes a situation where a person dies as the result of the wrecking or other mishap - clearly aimed at addressing a Herald of Free Enterprise-type situation.
It's also worth mentioning that while the C&I sector has become focused on this legislation, for many, not much has changed. It is mainly big companies where it may not be possible to identify the "controlling mind" which need to consider its implications.
Brian Kirsch, managing director, Event Assured
- Richard Murphy, director, First Event
The fictitious scenario I'd like to propose is one involving a gala dinner. On the night, there is a fire and one of the fire exits is blocked, resulting in a fatality. Who, if anyone, is liable: corporate client, agency or the venue's staff?
It's difficult to say. Firstly, the act is new and there is as yet no case law, so it is difficult to predict how a court would decide. Secondly, it depends on very specific circumstances and the blame could lie with any of the three parties involved.
As an agency, you have a duty of care to check the venue's health and safety policies are robust and up to date. You could be held liable if it was proved you didn't.
The venue has a responsibility for ensuring exits are clearly marked and unhindered, and investigative teams would examine health and safety records thoroughly. Clients might also be liable, especially if they have sold tickets to the public. If the exit was blocked on the day of the event by another supplier, it's entirely possible more than one party would be held responsible.Overall, the Act creates a number of duties of care for all parties in event management. As long as you can prove you have carried these out, you should have adequate protection.
Martin Linfield, underwriting manager, Hiscox Event Insurance
- Eamonn Hamilton, managing director, CMM
In my suggested scenario, a UK agency arranges airport transfers on the continent. The coach, booked through a DMC, is involved in an accident and lives are lost. Post-event, it is established that the brakes failed, although the company had indicated the coach was roadworthy and passed a recent MOT. The agency had asked the DMC to confirm that the coach was roadworthy, the driver had a clean licence and the coach company reputable. Where does the UK-based agency stand?
While the Act is restricted to procedures carried out in the UK - and the event in this instance happened overseas - this case would come down to how the legislation is interpreted in a British court. While the event happened overseas, it could well be deemed that the pre-event checks took place in the UK.
Under the Act, the agency needs to show it has exercised its duty to take reasonable care for their clients' safety via written policies and procedures, indicating what safety standards they demand from their DMCs, and what evidence they require from their DMC suppliers to assure them that the transport companies they use are safe.
The fact that the UK agency had asked for this information from the DMC is not enough - did they receive it? Was it a verbal statement from the DMC, or did they see the MOT certificate?
The Act is widely recognised as a grey area and will remain so until tested in court. However, an ill-prepared agency could suffer damage to their brand that could prove permanently damaging, regardless of the legal outcome.
Andy Jarosz, director, Docleaf
- Rachel Stevens, operations director, BI
My scenario involves a CSR team-building event, restoring a playground and community centre. Approved equipment, including safety kit, and a thorough briefing is provided by the team-building firm. A delegate climbs a ladder; it's uncertain what happened next, but moments later, he has fallen and dies from a broken neck. Who is liable?
There are four parties who could be to blame. First, the individual for taking on a hazardous task - even with peer/employer pressure, there is the ability to say no. Secondly, the employee's company for knowingly putting their employees at risk. Thirdly, the agency for creating the experience for their client on their behalf. Lastly, the team-building company for developing a set of tasks that had a risk factor that was not adequately addressed. If the team-building company had explained all the risks to their client and their client accepted the risks, then this would favour the supplier.
Whether the team-building company or their client is found guilty under the Act will be decided upon by a jury if indeed there are grounds to confirm that there was a gross breach of duty of care to the deceased.
We are still in the very early days of interpreting the Act, but, for the benefit of all parties and our industry, we should always take a common sense approach and not wait for legislation to determine our actions.
Paul Cook, managing director, Clarity Event Insurance
KEY POINTS
Overview
The Act sets out a new offence for convicting an organisation where a gross failure in the way activities were managed or organised results in a person's death.
Under a new approach, courts will look at management systems and practices across the organisation, providing a means for prosecuting the worst failures to manage health and safety properly.
The offence
An organisation will be guilty of the new offence if the way in which its activities are managed or organised causes a death and amounts to a gross breach of a duty of care to the deceased.
A substantial part of the failure within the organisation must have been at a senior level.
Gross breach
The organisation's conduct must have fallen far below what could have been reasonably expected.
Penalties
An organisation guilty of the offence will be liable to an unlimited fine. The Act also provides for courts to impose a publicity order, requiring the organisation to publicise details of its conviction and fine.
- Who is covered by the new offence?
It applies to all companies operating in the UK.
- Can directors be prosecuted?
No. The offence is aimed at cases where management failures lie across an organisation and it is the organisation itself that will face prosecution.
- Can you delegate responsibility for health and safety?
No. Failures by senior managers to manage health and safety adequately, including through inappropriate delegation of health and safety, will leave organisations vulnerable.
- What will happen in practice
The Government expects that cases of corporate manslaughter/homicide following a death at work will be rare.
Source: Ministry of Justice.
Have you registered with us yet?
Register now to enjoy more articles
and free email bulletins.
Register now
Already registered?
Sign in